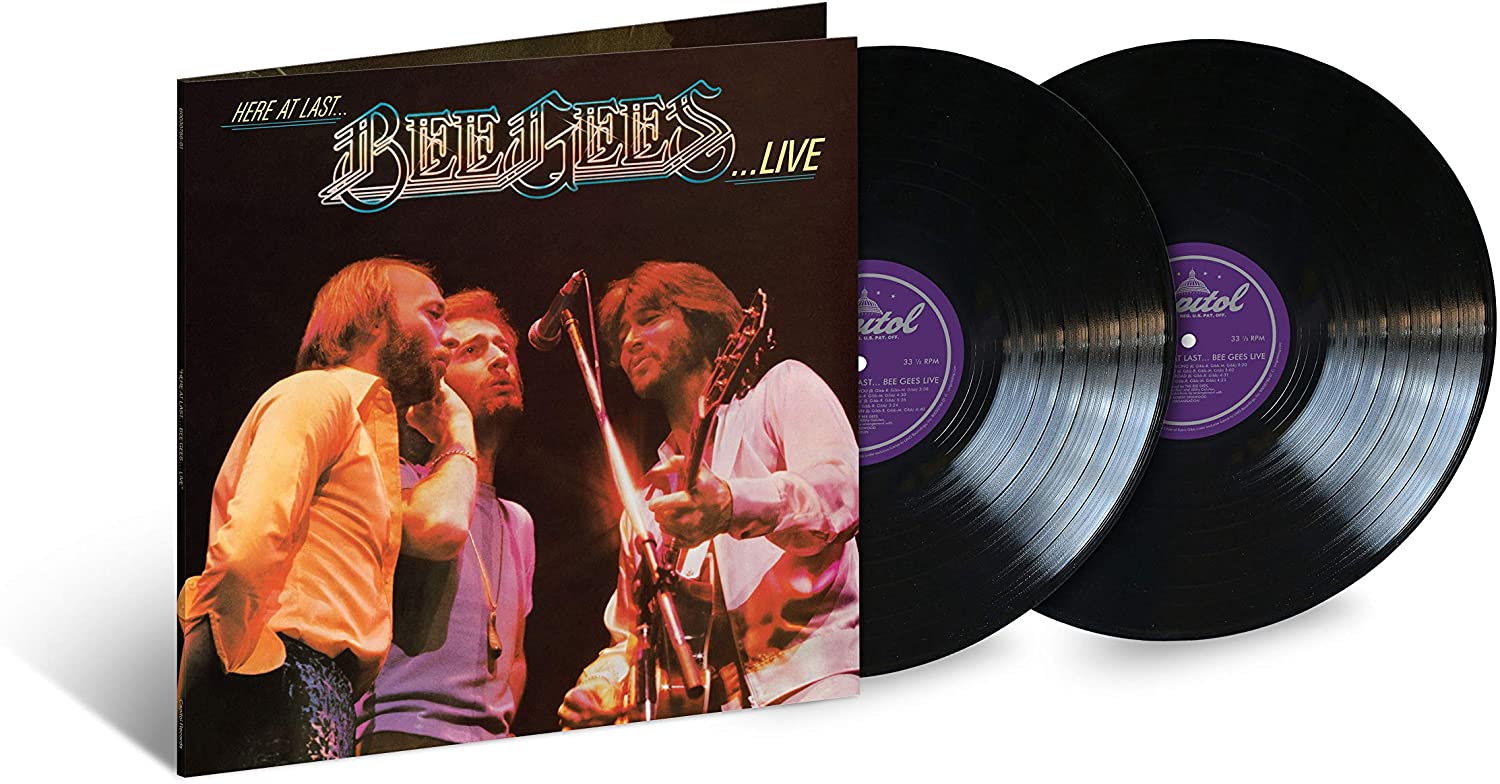 Bee Gees
Bee Gees - Here At Last - Bee Gees Live (Capitol Records)
£19.99 £27.99
RELEASED: June 2020
Format:  2 x Vinyl LP
Cat No:  00602508004971
Released in May 1977, Here At Last…Bee Gees…Live, the group's first live album, was recorded at The Forum in Los Angeles in December 1976.
The majority of this palpable 2LP set was made up of songs that had been big hit singles for the Bee Gees, along with tracks from their aforementioned recent hit albums, Main Course and Children Of The World.
Highlighting the group's magical harmonic vocal blend onstage, Here At Last contains definitive live versions of "You Should Be Dancing," "Jive Talkin'," "How Can You Mend A Broken Heart," "I've Gotta Get A Message To You," "New York Mining Disaster 1941," "Run To Me," and many more.
Remastered from the original analogue LP master tapes at the iconic Capitol Studios by Kevin Bartley and Ian Sefchick.
TRACKLISTING:
A1. I've Gotta Get A Message To You 
A2. Love So Right 
A3. Edge Of The Universe 
A4. Come On Over 
A5. Can't Keep A Good Man Down 
B1. New York Mining Disaster 1941 
B2. Run To Me / World 
B3. Holiday / I Can't See Nobody / I Started A Joke / Massachusetts 
B4. How Can You Mend A Broken Heart 
B5. To Love Somebody
C1. You Should Be Dancing 
C2. Boogie Child 
C3. Down The Road 
C4. Words 
D1. Wind Of Change 
D2. Nights On Broadway 
D3. Jive Talkin'
D4. Lonely Days