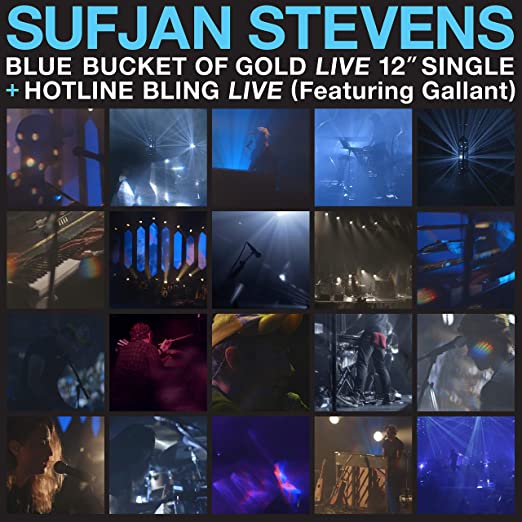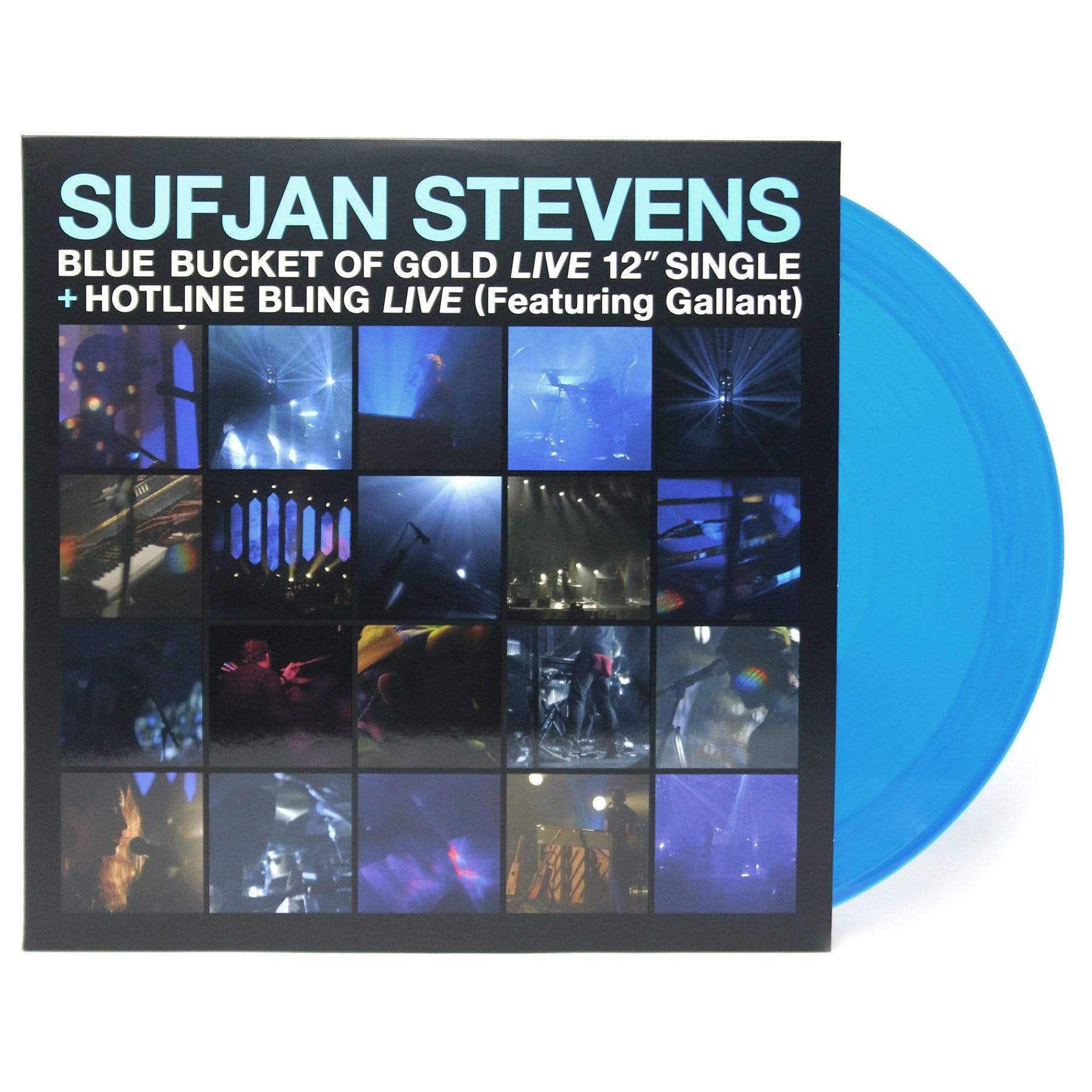 Sufjan Stevens
Sufjan Stevens - Blue Bucket Of Gold (Live) / Hotline Bling (Live) (Coloured Vinyl) (Asthmatic Kitty Records)
£12.99
RELEASED: 31st October 2017
Format:  Blue Translucent Vinyl LP
Cat No:  AKR132
Collecting two gorgeous tracks, including an appearance from the exceptional soul vocal talents of Gallant, this includes a download for a beautifully intimate 'Carrie & Lowell' live show.
With 'Carrie & Lowell''s 'Blue Bucket of Gold' on one side and a cover of Drake's 'Hotline Bling' featuring Gallant on the second side, the full digital 16-track set from his 'Carrie & Lowell' live show is possibly even more exciting than the stunning translucent blue vinyl belonging to this very sleeve!
The download's performances carry the emotional arc of a memorial, celebrating Carrie's life and meditating on her death with a sweeping transcendence that gave testament to Sufjan's central thesis of mourning: that in spite of death, we must go on living in fullness and joy.
TRACKLISTING:
A. Blue Bucket Of Gold (Live)
B. Hotline Bling (Live)