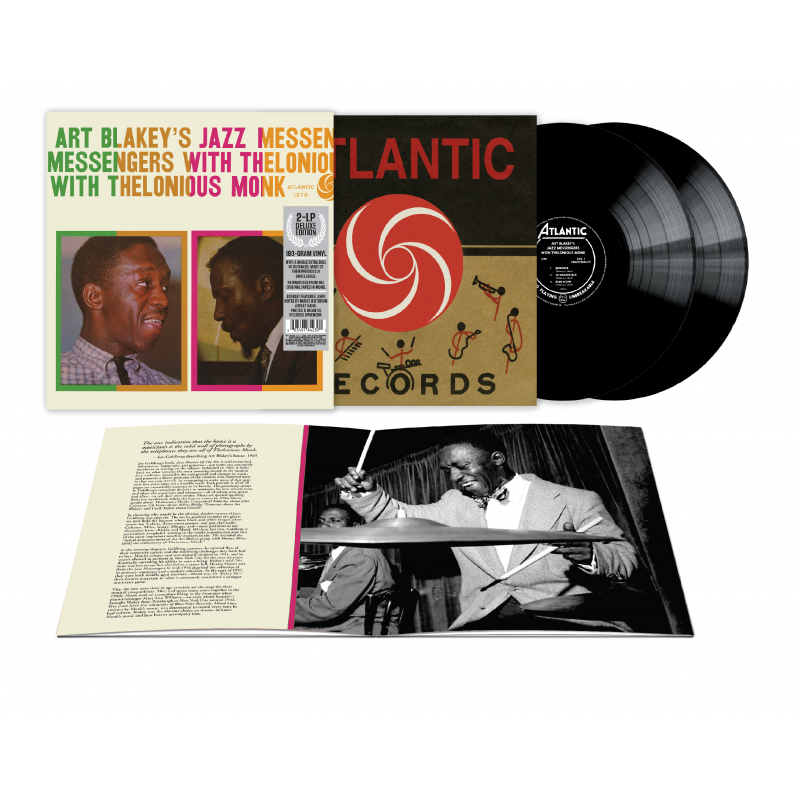 Art Blakey
Art Blakey - Jazz Messengers With Thelonious Monk (65th Anniversary Deluxe Edition) (Rhino Atlantic)
£36.49
RELEASED: 20th May 2022
Format:  Deluxe Edition 2 x 180g Black Vinyl LP
Cat No:  0603497842391
In May of 1957, Art Blakey and his Jazz Messengers went into the studio with Thelonious Monk to record a one-off album for Atlantic. The Jazz Messengers were a loose collective of young Jazz musicians, with a constantly rotating line-up to keep the music fresh, and help launch new careers (akin to today's hip hop collectives.)
Blakey had recorded with Monk on various occasions, but this was the first time Monk sat in with the Jazz Messengers. The result is a true meeting of the minds, a beautiful union of Monk's melodies with Blakey's unshakable sense of swing, and Thelonious Monk's only appearance on Atlantic.
This 65th Anniversary Deluxe Edition includes an extra disc of previously unreleased outtakes, celebrating the most sensational jazz collaboration of the 1950s and with liner notes by Grammy-winner writer Ashley Kahn, photos and Atlantic memorabilia.
Art Blakey, drums; Thelonious Monk, piano; Johnny Griffin, tenor saxophone; Bill Hardman, trumpet; and Spanky Debrest, bass.
TRACKLISTING:
Side A:
1. Evidence
2. In Walked Bud
3. Blue Monk

Side B:
1. I Mean You
2. Rhythm-A-Ning
3. Purple Shades

Side C:
1. Evidence (Take 2)
2. In Walked Bud (Take 2)
3. Blue Monk (Take 9)

Side D:
1. I Mean You (Take 3)
2. Rhythm-A-Ning (Take 2)
3. Purple Shades (Take 4)