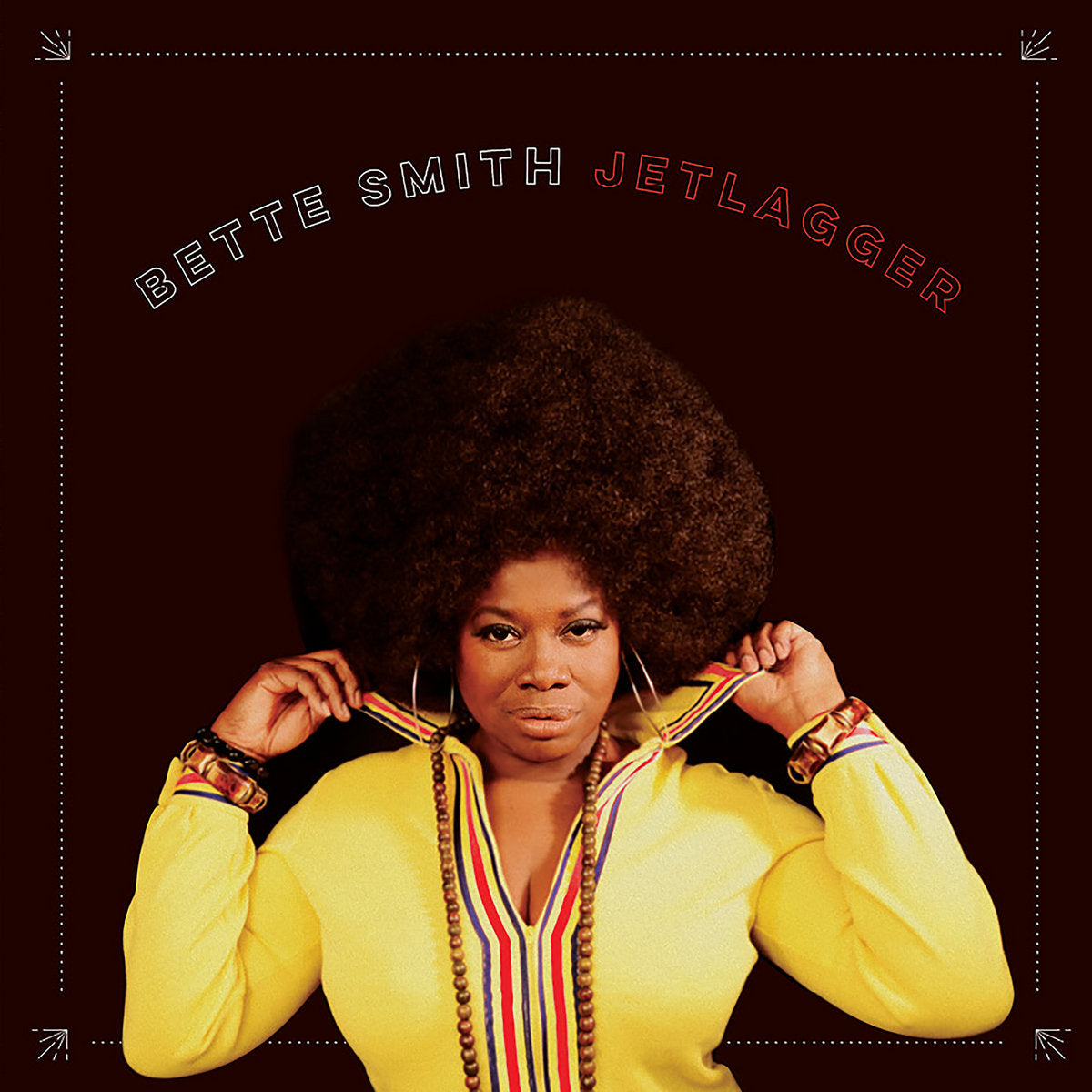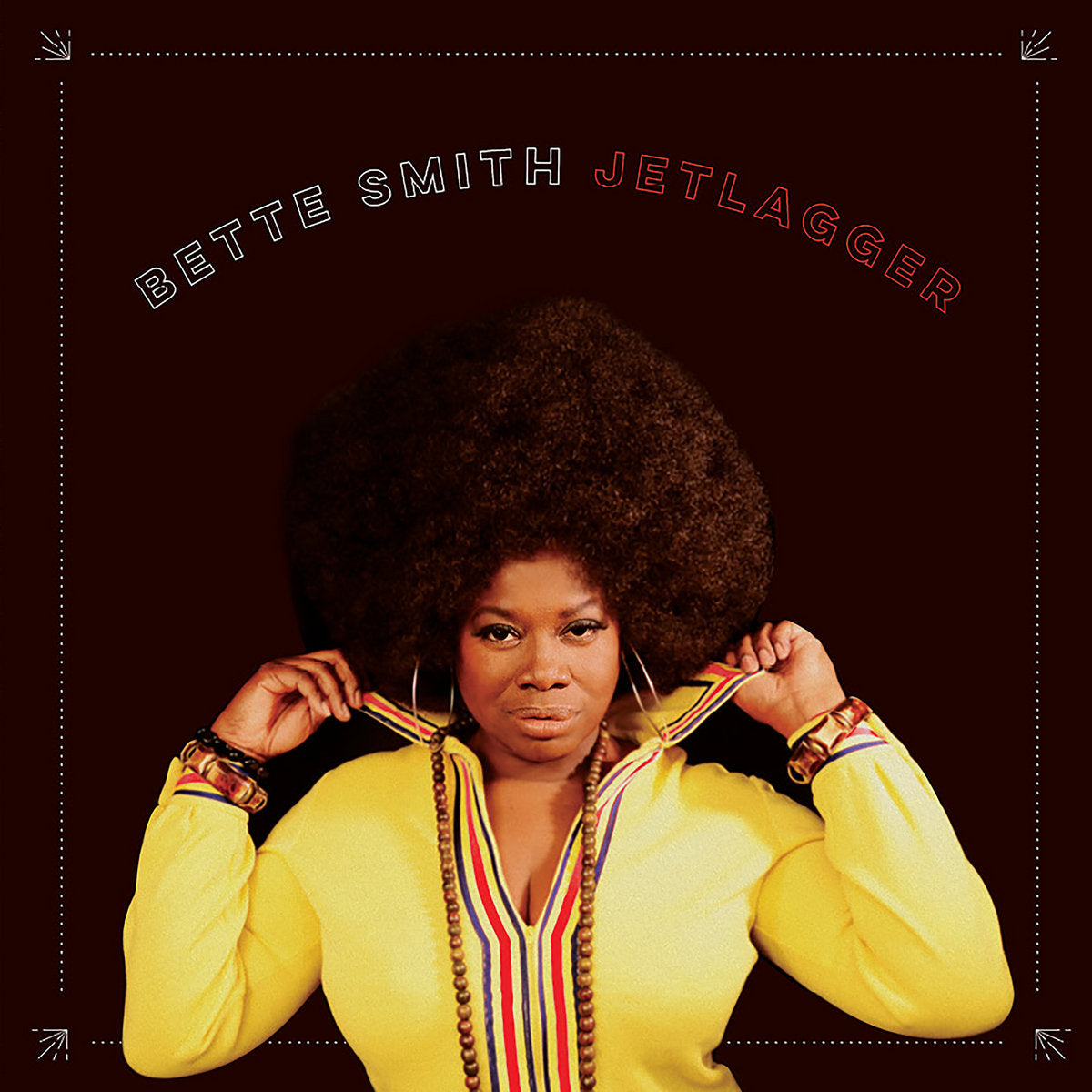 Bette Smith
Bette Smith - Jetlagger (Big Legal Mess Records)
$20.00 $22.00
RELEASED: 29th September 2017
Format:  Vinyl LP
Cat No:  BLM 0544
Bette Smith has a voice that is the sonic equivalent of an exploding volcano. And that's putting it mildly. Perhaps that's because it has a deep, intense, pent-up quality and pours forth from the singer's throat in a deluge of cathartic emotional release. It's got a rough, sandpapery texture, too, and even though the singer is in her early thirties, it's a weathered, lived-in voice that sounds like she's not had the easiest of lives. 
Though she was born and raised in the Bedford-Stuyvesant area of Brooklyn, the album evinces a decidedly old school, southern soul sound. Appropriately enough, she recorded it in Memphis, with Jimbo Mathus, who's played with Buddy Guy, and more recently, Valerie June, at the helm. While their collaboration has resulted in a retro-hued album that could squeeze into the soul revivalist category alongside the likes of the late Sharon Jones & The Dap-tones, it's not a totally comfortable fit. That's because there are some heavy blues-rock overtones to Smith's work. There's also an epic, psych-rock dimension on the incredible opener, 'I Will Feed You,' where Smith's craggy voice is framed by haunting Mellotron-style strings.
The album's energised title song is another memorable tune coming across like a fusion of the Stax sound and the '60s psych-band, Love. The next track, a wild rave-up called 'I Found Love,' is even more rock-oriented with its slashing guitar power chords, though there's a palpable tinge of gospel and R&B in its DNA (it's actually a cover of a Lone Justice song from 1986). The uplifting 'Flying Sweet Angel' (written by Famous L. Renfroe) is slightly more sedate by comparison, featuring a gospel choir and channelling the spirit of Al Green and Hi Records, while both 'Shackles & Chains' and 'Moanin' Bench' are imbued with a Stax/Atlantic '60s soul feel. Different again is 'Man Child,' a slice of strutting blues-rock and the excellent 'Durty Hustlin',' a softer slice of '70s-style cinematic soul, again spotlighting Smith's magnetic, once-heard-never-forgotten voice. The album's rounded off with a couple of strong covers – Isaac Hayes' evergreen Shaft-era groover, 'Do Your Thing,' and The Staples Singers' 'City In The Sky,' both of which are reconfigured to reflect Bette Smith's voice and personality, though are respectful to the originals.
TRACKLISTING:
A1. I Will Feed You
A2. Jetlagger
A3. I Found Love
A4. Flying Sweet Angel Of Joy
A5. Manchild
B1. Durty Hustlin'
B2. Shackle & Chain
B3. Moaning Bench
B4. Do Your Thing
B5. City In The Sky