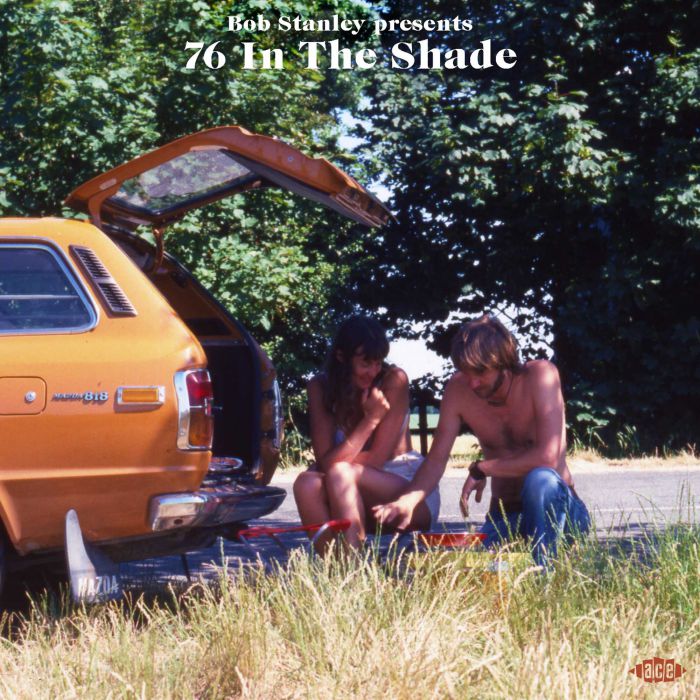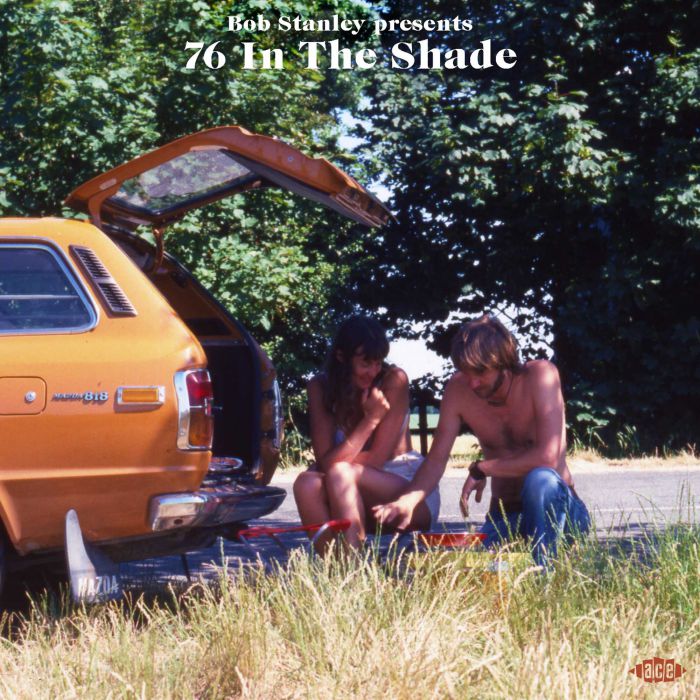 Various Arists
Various Artists - Bob Stanley Presents 76 In The Shade (Ace)
£24.99
RELEASED: 28th August 2020
Format:  180g Double Vinyl Album
Cat No:   XXQLP2 073

The months without rain and airless days and nights might not have been something out of the ordinary in the Algarve or the south of France, but it was without precedent in Britain. The Summer of 1976 has remained a benchmark for long, hot summers – there may have been scorchers since, but none have seemed quite as relentless or enervating. The country melted into a collective puddle. "76 In The Shade" probably wasn't anyone's real life soundtrack of the year – that could have included Bowie's "Station To Station" and Abba's "Greatest Hits". Instead, Saint Etienne's Bob Stanley has put a compilation together that sonically evokes the summer of 1976 itself, its sweet heat and almost narcotic lethargy. 


Getting out of the sun, you might have sat inside with the radio on, and heard the dreamy wooziness of Liverpool Express's 'You Are My Love', 10cc's 'I'm Mandy Fly Me', or the Emotions' 'Flowers'. Or maybe you flopped out in front of the telly, where you heard an alternative summer soundtrack – the music libraries that provided the bulk of the testcard's music gave us Simon Park's minimal 'Stoned Out' and John Cameron's deeply immersive 'Liquid Sunshine'; the Californian jazzer Spike Janson provided the wordless vocal harmonies of 'Walking So Free'.

 "76 In The Shade" follows in the footsteps of Bob Stanley's hugely successful comps for Ace, including "English Weather" and "The Tears Of Technology". It suggests bright yellow sunshine, hot plastic car seats, cats lolloping on the lawn. A few tracks (Smokey Robinson, Cliff Richard, David Ruffin, Carmen McRae) act as necessary splashes of cooling water; most of them sound like it's just too hot to move. Luckily, you don't need to.

TRACKLISTING:
1. WALKING SO FREE - Spike Janson
2. SUGAR SHUFFLE - Lynsey De Paul
3. MIRACLES (SINGLE VERSION) - Jefferson Starship
4. GET OUT OF TOWN - Smokey Robinson
5. I'M MANDY FLY ME (ALBUM VERSION) - 10CC
6. STONED OUT - Simon Park
7. NOTHING TO REMIND ME - Cliff Richard
8. DISCOVER ME - David Ruffin
9. YOU'RE THE SONG (THAT I CAN'T STOP SINGING) - Hollywood Freeway
10. YOU ARE MY LOVE - Liverpool Express
11. LIQUID SUNSHINE - John Cameron
12. NOT ON THE OUTSIDE - Sylvia
13. STAY WITH ME - Blue Mink
14. WILD MOUNTAIN HONEY - Steve Miller Band
15. FALLIN' IN LOVE - Hamilton, Joe Frank & Reynolds
16. FLOWERS - The Emotions
17. MONTREAL CITY - Azimuth
18. ROCK'N'ROLL STAR - Barclay James Harvest
19. MISS MY LOVE TODAY - Gilbert O'Sullivan
20. MUSIC - Carmen McRae