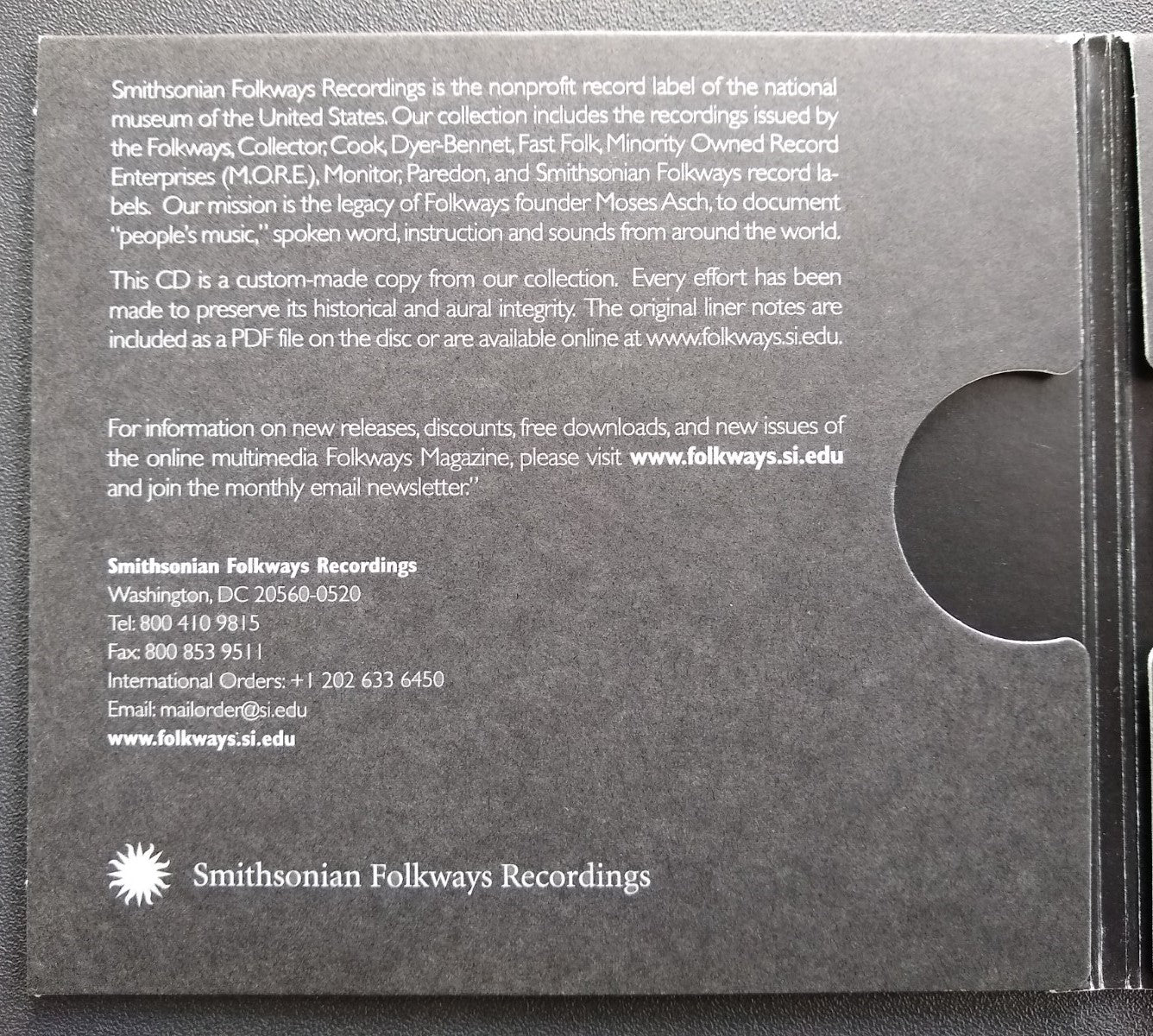 Mike Seeger
Mike Seeger - Old Time Country Music (Smithsonian Folkways Archival)
Format: CDr
Cat No: FA2325
PRE-LOVED GRADING:
This is a used CD
Media Condition VG - A few very light marks/light scuffs to CD surface that don't affect play.
Sleeve VG+ - Gatefold cardboard sleeve is in really nice condition - see photos of listing.

Recorded August & September, 1962, at Mike Seeger's home in Roosevelt, NJ.
Series of custom-made CDs (i.e. CDRs) released in gatefold sleeves since 2006

"Smithsonian Folkways Recordings is the nonprofit record label of the national museum of the United States. Our collection includes the recordings issued by the Folkways, Collector, Cook, Dyer-Bennet, Fast Folk, Minority Owned Record Enterprises (M.O.R.E.), Monitor, Paredon, and Smithsonian Folkways record labels. Our mission is the legacy of Folkways founder Moses Asch, to document "people´s music", spoken word, instruction and sounds from around the world.

'This CD is a custom-made copy from our collection. Every effort has been made to preserve it's historical and aural integrity. The original liner notes are included as a PDF file on the disc or are available online at www.folkways.si.edu.'