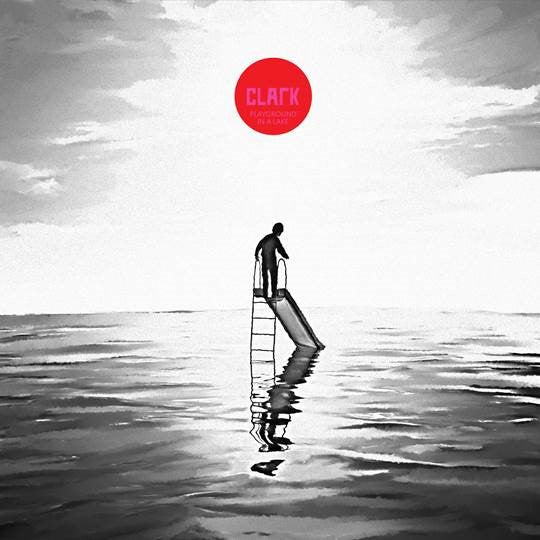 Clark
Clark - Playground In A Lake (Deutsche Gramophon)
£19.99
RELEASED: 26th March 2021
Format:  2 x Vinyl LP
Cat No:  4839874

The ambitiously multifaceted musician/composer Clark presents his chillingly affecting ninth studio album Playground In A Lake, on which he broadens horizons and tries new things, with profound results. An intriguingly suggestive title, esoteric concept(s) and disparately unusual but cohesively fused components are chiselled into an effective, concise and painstakingly curated whole. Released as a single on 26th January, "Small" will offer a first glimpse into Clark's playground. Soloist Nathaniel Timoney delivers a grim message with an angelic ring and a haunting hook on one of the few vocal tracks of the upcoming album.

With its orchestral tropes and release on Deutsche Grammophon, Playground In A Lake may seem a departure to the casual observer, but is in fact a more illuminated development of clues from past releases. Seeds planted in Kiri Variations' bucolic noir, the piano vignettes from Clarence Park, the folky wonder of Iradelphic, the strings on Body Riddle and Clark's skewed symphonic rework of Max Richter's Path 5 have all grown in prominence and vivid detail.

The album was recorded with string ensembles in Budapest and Berlin, featuring Oliver Coates on cello, Chris Taylor from Grizzly Bear on clarinet, Manchester Collective's Rakhi Singh on violin, AFRODEUTSCHE and Kieran Brunt on backing vocals and 130701 signee Yair Elazar Glotman on double bass. Also appearing here is 12-year-old choirboy Nathaniel Timoney, whose vocal recordings were directed via Zoom during lockdown. As well as scoring the guests' parts, Clark himself sings and plays Disklavier, piano, synths and cello, often manipulating things electronically.

TRACKLISTING:
Side A:
1. Lovelock
2. Lambent Rag
3. Citrus
4. Forever Chemicals
5. More Islands

Side B:
1. Small
2. Disguised Foundation
3. Suspension Reservoir
4. Entropy Polychord
5. Aura Nera

Side C:
1. Already Ghosts
2. Earth Systems
3. Emissary
4. Comfort and Fear

Side D:
1. Shut You Down
2. Life Outro