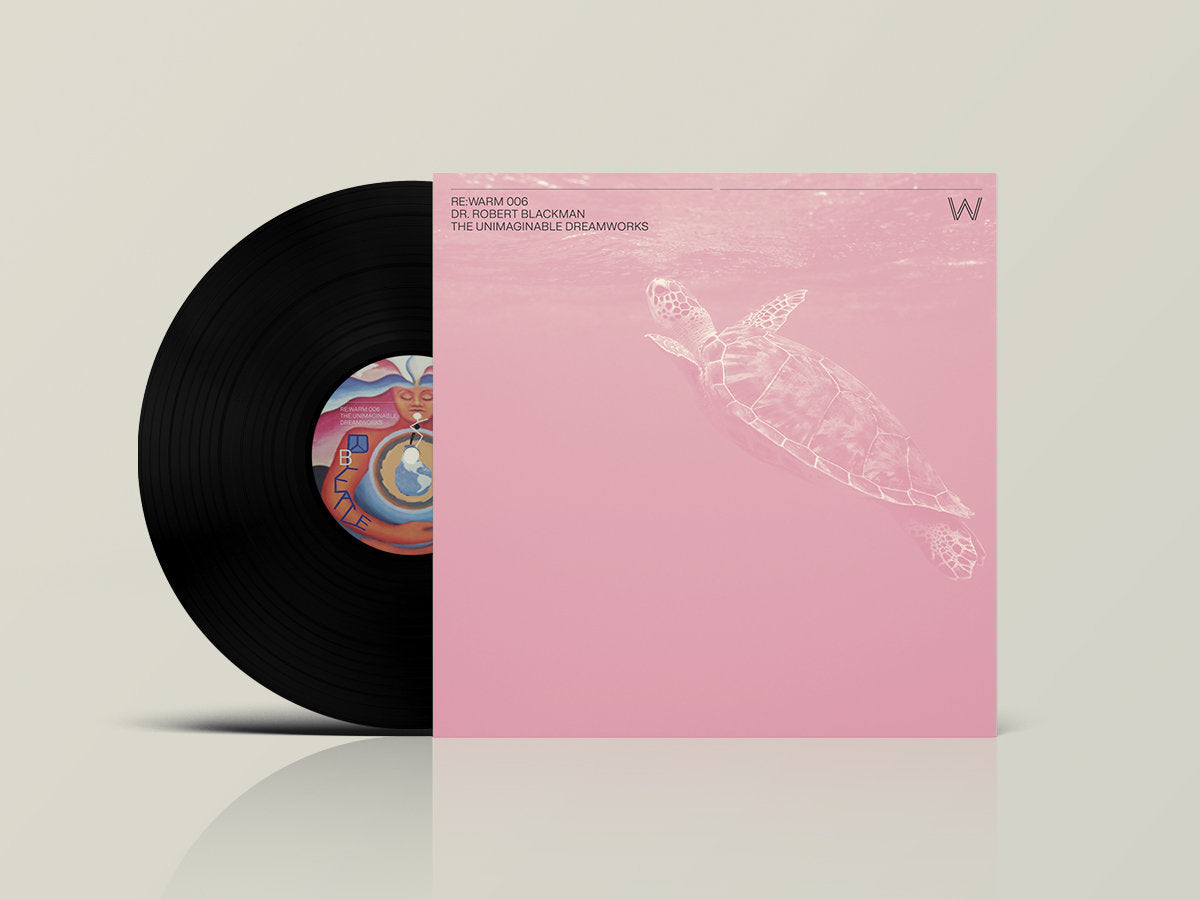 Dr. Robert Blackman
Dr. Robert Blackman - The Unimaginable Dreamworks (Re:Warm)
£13.49
RELEASED: 25th June 2021
Format:  Vinyl EP
Cat No:  REWARM 006
From one of San Francisco's best kept secrets, Dr Robert Blackman comes "The Unimaginable DreamWorks" - a collection of five tracks from three musical masterpieces he put out between 1983-1985 on his own 'Riverwinds' imprint.

A practising chiropractor by day with his own holistic health centre in San Francisco, these songs became his love, passion and focus. Together with Michael Pluznick, a very accomplished percussionist they painstakingly put together an ensemble of musicians to bring the tracks to life. The melting pot for this body of work was Hyde Street Studios which still today is based in deepest San Francisco and has seen names such as Neil Young, Earth Wind & Fire and John Waters to name a few, grace its studio space.

Singers and musicians alike came together from all over the world to bring Robert's vision to reality. This included an Australian didgeridoo player, an electric violin and piano player from Paraguay as well as singers and a choir from the surrounding local churches. Together through Dr Robert Blackman's eyes they created a fabulous sound of twisted disco punk funk like no other that still sounds relevant today as it did back in the eighties. The energy and the stories are clear to hear throughout the five tracks which make up "The Unimaginable DreamWorks" of Dr. Robert Blackman 1983-1985.

Artwork was key to the releases and the "Peace Is Alive" painting incorporated on the label of the release appeared in TIME magazine in 1984 when Dr Robert Blackman was treating combat vets, suffering from PTSD and this was the name of the job fair for veterans he set up.

To promote the album at the time Dr Robert Blackman flew up over San Francisco in a single engine prop airplane loaded with 50,000 leaflets. Strapped in at 500 feet the leaflets were dropped on the city of San Francisco! The following day, the media descended on his holistic health centre, called Riverwinds and in turn he was fined $1,000 for the clean up!
TRACKLISTING:

A1. Dream Dancer 
A1. San Francisco Dance (Extended Version) 
B1. Peace Is Alive 
B2. Master Of Wood 
B3. Only One Wish