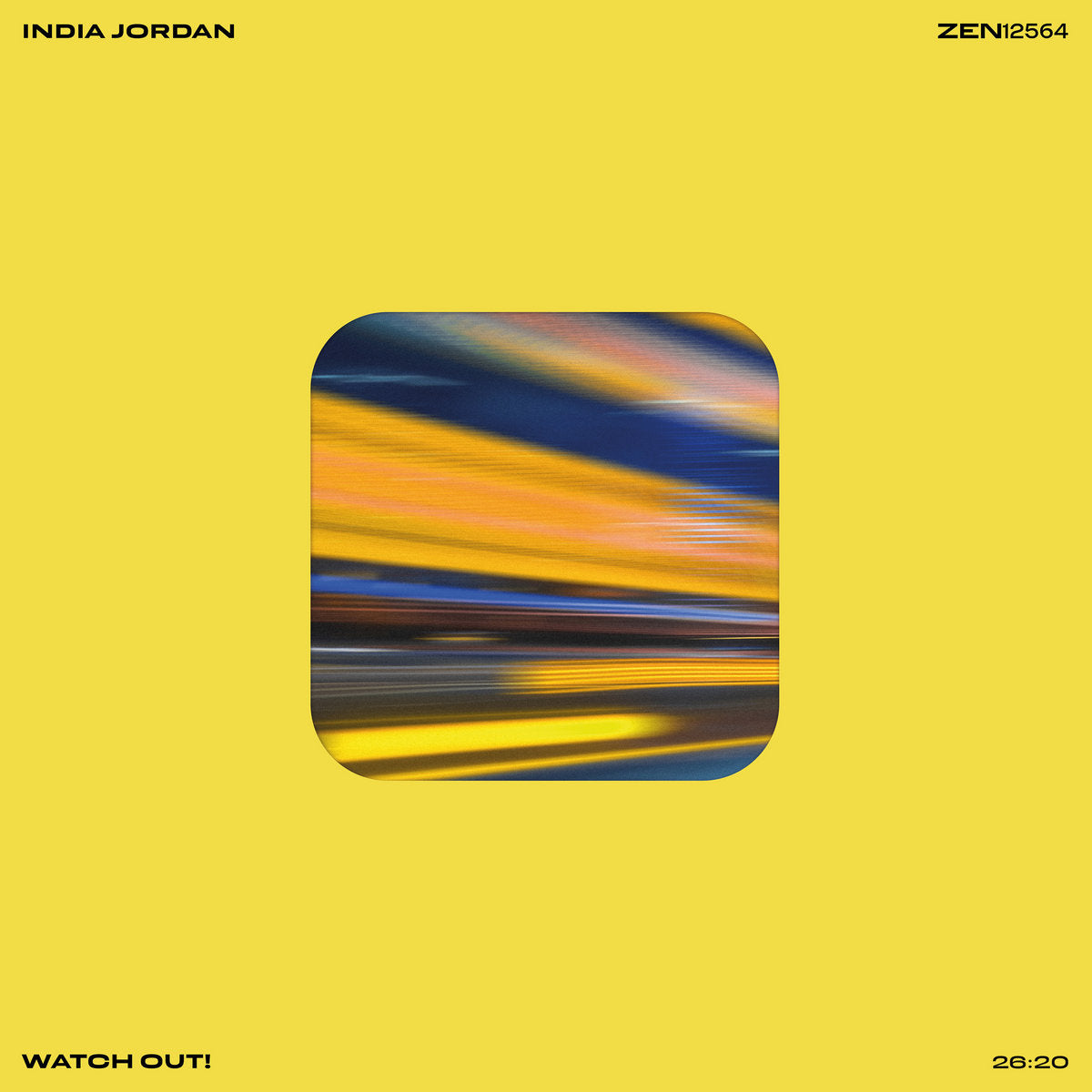 India Jordan
India Jordan - Watch Out! (Ninja Tune)
£8.99 £11.49
RELEASED: 7th May 2021
Format:  12" Vinyl Single
Cat No:  ZEN12564
London based DJ and producer India Jordan releases their new EP 'Watch Out!' on Ninja Tune. India is tipped as one of the world's most exciting artists, producers and DJs of the moment following last year's' hugely successful 'For You' EP. They have
captured the attention of the scene's top tastemakers and have received impressive support, with stellar reviews from Pitchfork (8.0), NME (5/5), Clash (8/10) and the EP's title track 'For You' voted as Resident Advisor's #1 Best Track Of 2020, Crack Magazine's #2 and Pitchfork's #21.
India had quite the year despite most shows being cancelled in 2020 and was named as Pete Tong's Breakout Star Of 2020 on BBC Radio 1, listed as one of The Guardian's 50 Amazing Musicians To Watch in 2021 and won Best Breakthrough Producer at the
annual DJ Mag Best Of British Awards.
'Watch Out!' sees India reflect on how movement has tied into their life over the years. India describes the record as "a homage to both physical and conceptual movement" and comes as a result of their own pattern of movement being forcibly changed by lockdown.

12" with colour printed die cut detail front cover, colour printed card inner sleeve and 140g black vinyl with digital download code.
TRACKLISTING:
1. Only Said Enough
2. Watch Out!
3. You Can't Expect The Cars To Stop If You Haven't Pressed The Button
4. Feierabend
5. And Groove