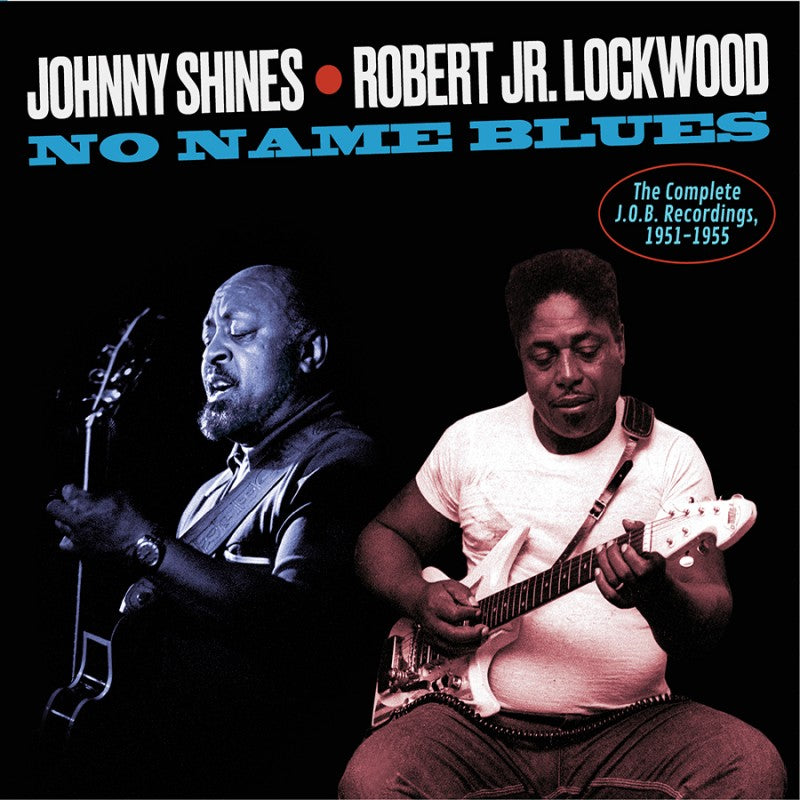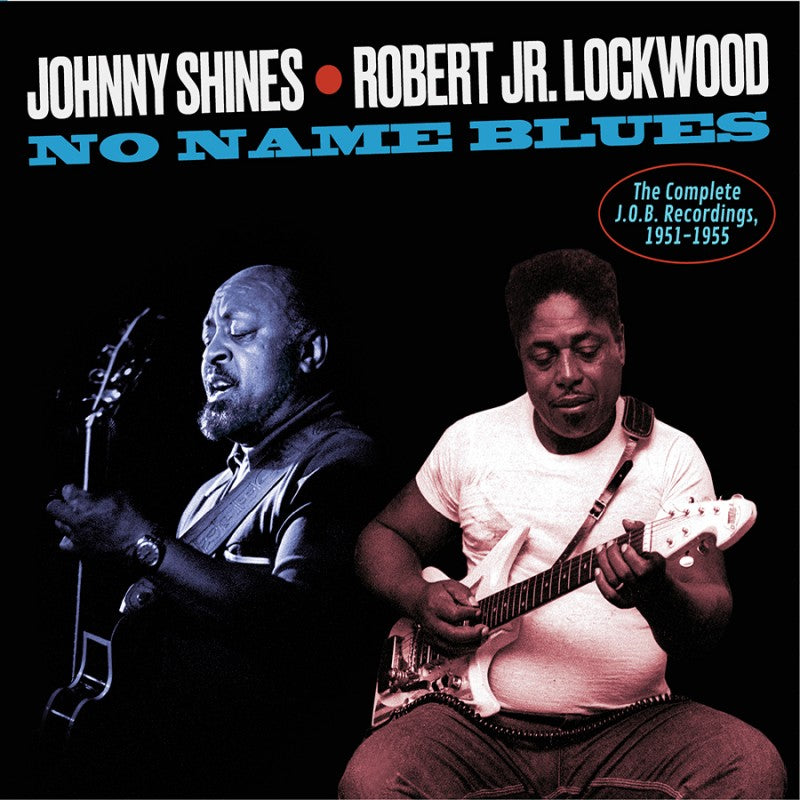 Johnny Shines & Robert Jr. Lockwood
Johnny Shines & Robert Jr. Lockwood - The Complete J.O.B Recordings, 1951-1955 (Soul Jam)
£9.99 £11.49
RELEASED: 23rd April 2021
Format:  CD Deluxe Digipack
Cat No:  806189
Deluxe 6-panel digipak with comprehensive booklet and updated liner notes.
Best known for being Robert Johnson's traveling companion, the legendary Johnny Shines was one of the top slide guitarists in Delta blues, with his own distinctive, energized style. He had a highly personal vocal delivery and guitar chops that fearlessly met any challenge presented, with class, rippling beauty and absolute ease. This very special release contains Johnny Shines' complete master recordings for the small Chicago label J.O.B. Records, during the '50s.

In addition, this project includes those hard-to-find sessions of Robert Jr. Lockwood (Robert Johnson's stepson, as well as one of his few and most intimate associates), which he also cut for J.O.B. Records during the same period. On some of these tracks he is featured as a soloist, while on others, he appears as the side-guitarist for the great Sunnyland Slim. Regrettably, the two bluesmen aren't featured together on any of the selections here. The first half of the CD showcases Johnny Shines, while the second half features Lockwood. All of these remastered tracks, which are highly sought after by blues collectors, form the basis of Shines and Lockwood's enduring legacies.

TRACKLISTING:

1. Rambling
2. Cool Driver
3. Fish Tail
4. Ain't Doin' No Good
5. Brutal Hearted Woman
6. Evening Sun
7. No Name Blues
8. Gonna Call The Angel
9. Evening Shuffle
10. Please Don't
11. Livin' In The White House
12. Gonna Call The Angel [alternate Take]
13. Dust My Broom
14. Pearly B
15. Aw Aw Baby
16. Sweet Woman From Maine
17. Down Home Child
18. Sunny Land Special
19. You've Got To Stop This Mess
20. Glad I Don't Worry No More
21. Leaving Your Town
22. Mary Lee
23. That Woman
24. Dust My Broom (Alternate Take)