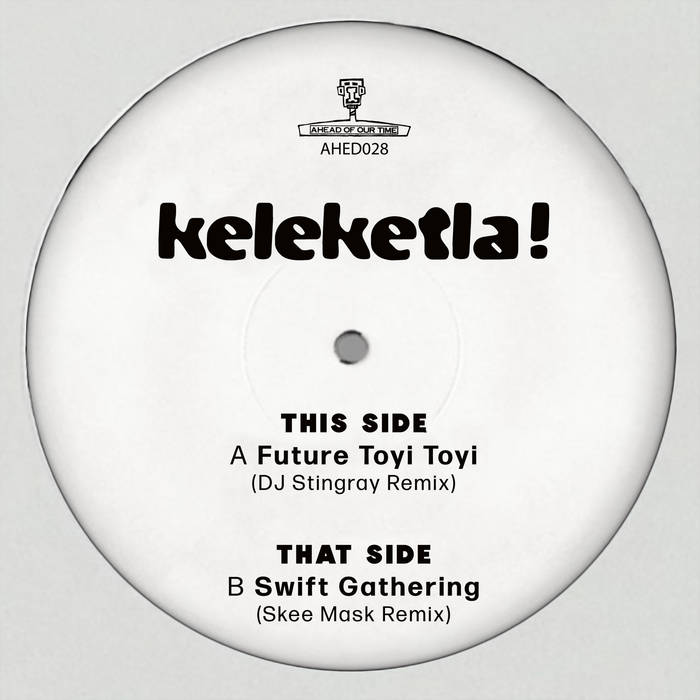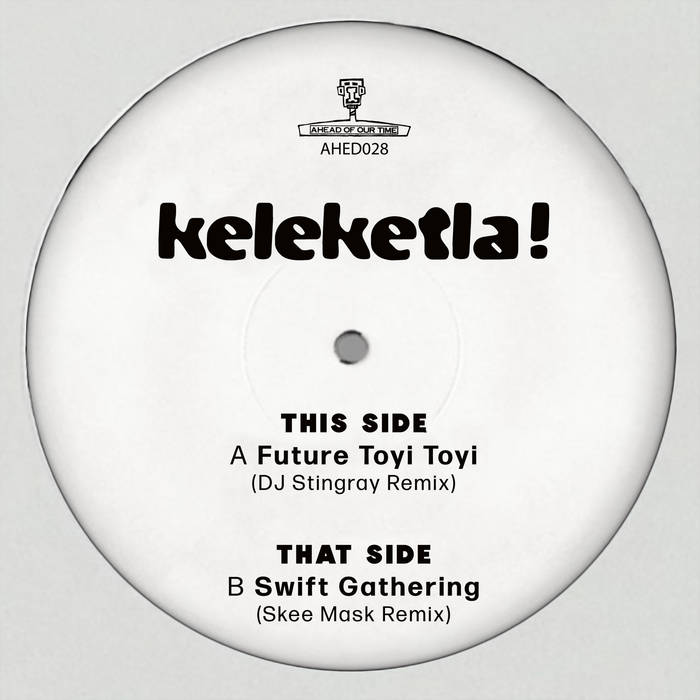 Keleketla!
Keleketla! - DJ Stingray & Skee Mask Remixes (Ahead Of Our Time)
£8.99
RELEASED: 18th December 2020
Format:  12" Vinyl Single (in white popset sleeve)
Cat No:  AHED028
Keleketla! is an expansive collaborative project, releasing here a remix 12" off the back of the selftitled album, featuring producers DJ Stingray and Skee Mask.
Reaching outward from Johannesburg to London, Lagos, LA and West Papua, Keleketla! started as a musical meeting ground between Ninja Tune cofounders
Coldcut and a cadre of South African musicians (introduced by the charity In Place Of War), including the raw South African-accented jazz styles of Sibusile Xaba and rapper Yugen Blakrok (Black Panther OST).
From those initial sessions, the record grew to encompass a wider web of musical luminaries, including Afrobeat architects Tony Allen and Dele Sosimi, legendary LA spoken word pioneers The Watts Prophets and West Papuan activist Benny Wenda.
Collaborators on this 12" include South Africa sessions with Soundz of the South Collective, DJ Mabheko and London sessions with Tony Allen, Ed 'Tenderlonious'
Cawthorne, Tamar Osborn, Miles James, Joe Armon-Jones, Afla Sackey and Eska Mtungwazi.
TRACKLISTING:
01. Future Toyi Toyi (DJ Stingray Remix)
02. Swift Gathering (Skee Mask Remix)