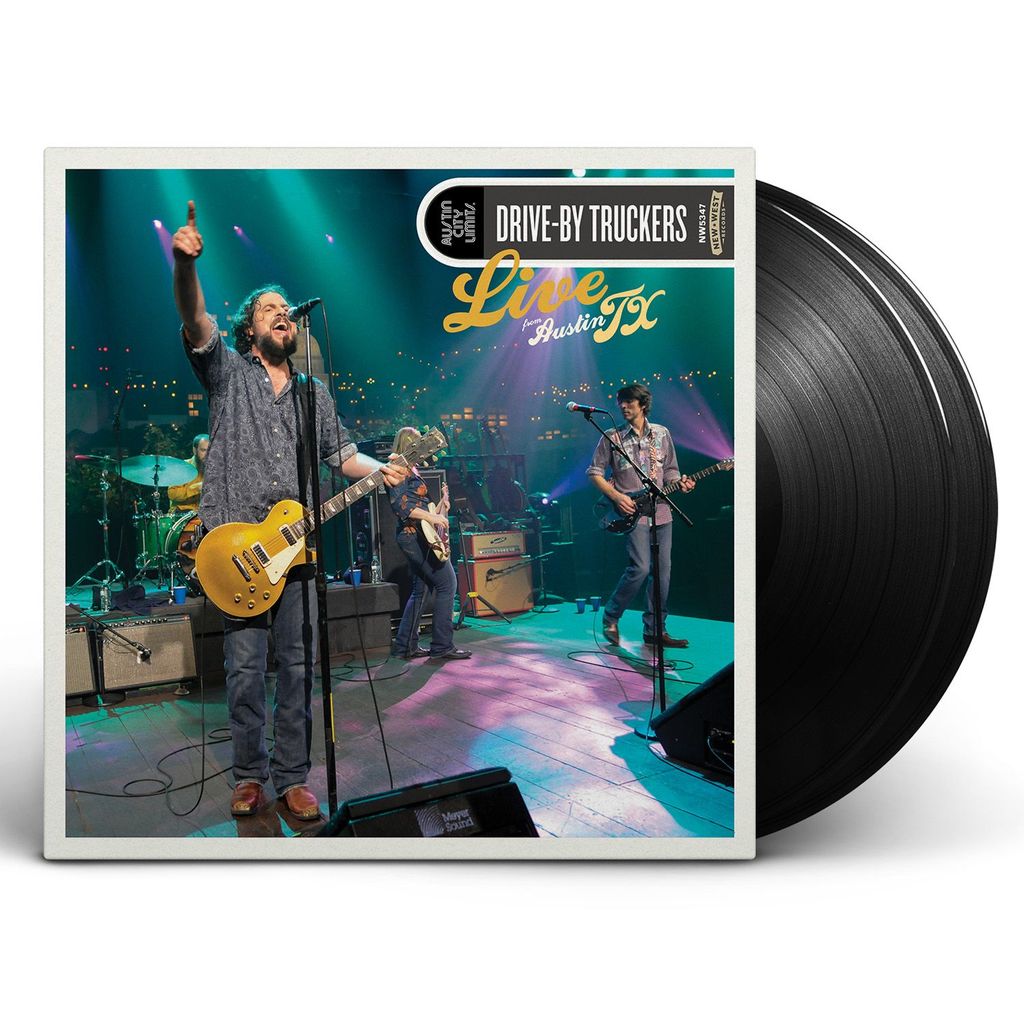 Drive By Truckers
Drive By Truckers - Live From Austin, TX (New West Records)
£19.99 £21.99
RELEASED: 23rd October 2020
Format: 2 x 180g Green Splatter Colour Vinyl LP 
Cat No: NW5435LP
The Drive-By Truckers' Austin City Limits performance was recorded on September 23, 2008 during their Brighter Than Creation's Dark tour.
The band lineup featured Patterson Hood, Mike Cooley, Shonna Tucker, John Neff, Brad Morgan and Jay Gonzalez.
Lauded by fans as an instant classic and hailed by Patterson Hood as the band's best filmed performance to date, this acclaimed recording is now on vinyl for the first time ever.
Pressed on 180g vinyl, this double LP package features a new alternate cover printed on a high quality gatefold jacket.
TRACKLISTING:
1. Perfect Timing
2. Heathens
3. A Ghost to Most
4. The Righteous Path
5. I'm Sorry Huston
6. 3 Dimes Down
7. Puttin' People On TheMoon
8. Space City
9. The Living Bubba
10. Zip City
11. 18 Wheels Of Love
12. Let There Be Rock
13. Marry Me