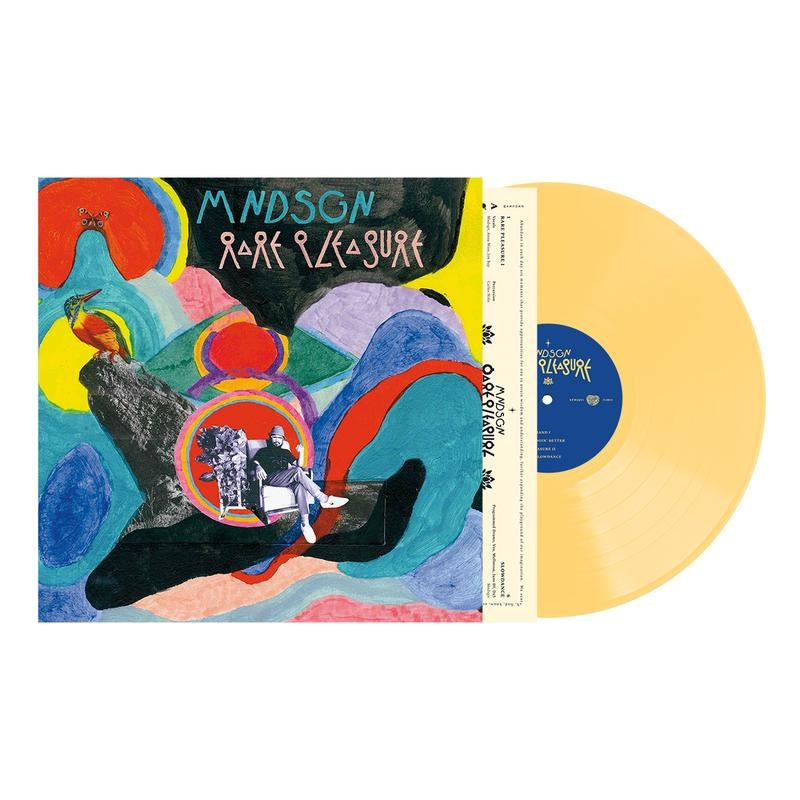 Mindsgn
Mndsgn - Rare Pleasure (Indies Only Yellow Vinyl) (Stones Throw)
$28.00
RELEASED: 4th June 2021
Format:  Indies Only Yellow Vinyl LP
Cat No:  STH2451LP-4
'Rare Pleasure' is prolific LA-based musician and producer Mndsgn's third full-length album for Stones Throw, following 'Body Wash' (2016) and 'Yawn Zen' (2014). This is Mndsgn's first traditional studio album as compared to his repertoire of homemade beat records.
Album contributors include Kiefer, Swarvy, Fousheé, Carlos Niño and more. 'Rare Pleasure' is an appreciation of sharing life, inward reflection and the gift of joyful catharsis in the face of adversity.
Artwork painted and designed by Mndsgn. Vinyl format features letterpress labels and
gatefold sleeve with lyrics printed on inner sleeve.
TRACKLISTING:
1. Rare Pleasure I
2. Truth Interlude
3. 3Hands / Divine Hand I
4. Hope You're Doin' Better
5. Rare Pleasure II
6. Slowdance
7. Abundance
8. Masque
9. Rare Pleasure III
10. Medium Rare
11. Rare Pleasure IV
12. Colours Of The Sunset
13. Divine Hand II