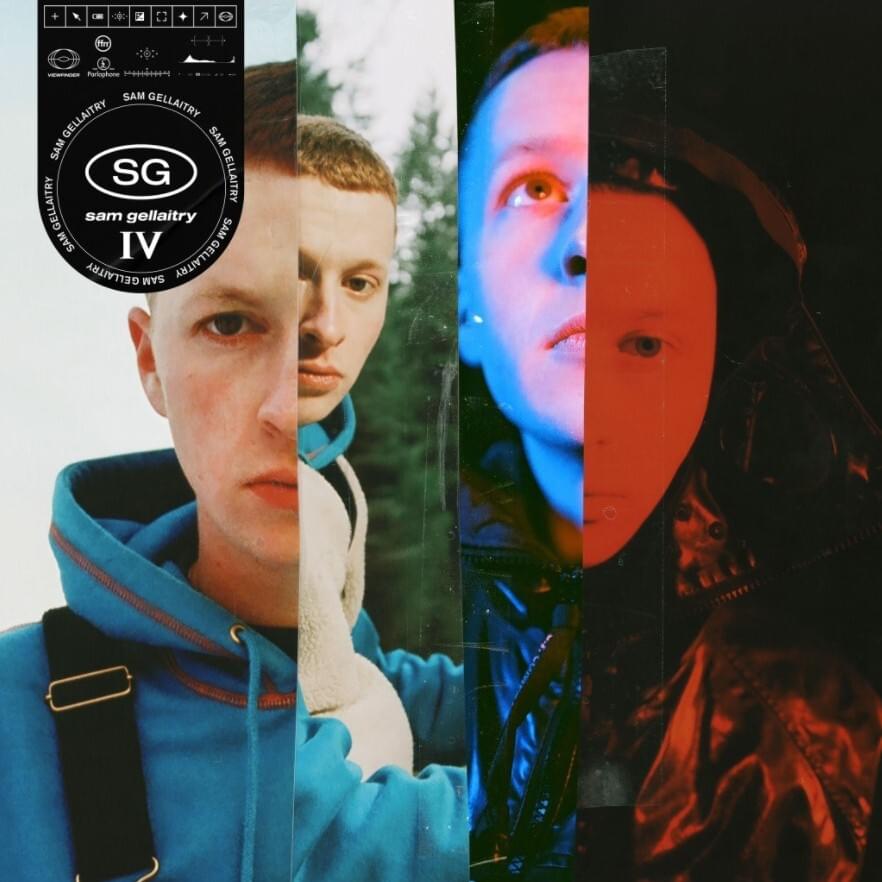 Sam Gellaitry
Sam Gellaitry - IV (FFRR / Parlophone)
$24.00
RELEASED: 11th June 2021
Format:  12" Vinyl EP
Cat No:  0190295048785
Sam Gellaitry views the world through palettes of vivid colour. A C minor scale becomes purple, plum and grape. C-sharp minor is cool and blue. Night time is best evoked in dark F minor reds and D minor induces rich forest green. His music is a journey through experience, circumstance and surroundings, told through his impressive, synesthesia-informed knowledge of different musical tones.

For him, songwriting and producing has always connected to a process of pairing and contrasting different tones – "using the notes to create different sensations – like tension or relief in your head." In practice, this technique has seen him experiment with high definition club music, crisp hip hop production, dabs of orchestral instrumentation and more, via 'Escapism' – three EPs released in the mid to late 2010s that cemented him as one of the most varied and visually strong producers of his generation.

Born far away from key electronic music hubs like LA, Glasgow and London, Sam, now 23, grew up in Stirling – an old town in central Scotland that's rich in medieval history and visually stunning views. Living here lead Sam's older brother to happy hardcore – a kind of hard dance music born from the UK and Europe's breakbeat and rave scenes – which in turn lead to Sam learning to produce.

YouTube granted unfettered access to the world's electronic scenes, with the array of sounds pushing Sam to pick up production in his early teens. He dove into Daft Punk's robotic space realm where looped up disco samples reigned supreme and LA producers Samiyam and Flying Lotus were early inspirations. But no matter the genre, one thing remained constant: the idea that music can take your imagination on a voyage through colour, place and sound, via combinations of notes.

His first breakthrough song – 2014 single "powder" – bridged the gap between hip-hop and electronica, treading delicately as it glitched between maxi-and-minimalism. It sat in his favourite key too, with its instrumentation diving between hues of blue and green. "It reminds me of being a hyper sixteen year old making music," he says today. The track took off and sent Sam's music on a journey, taking him from an unknown beatmaker to a Soulection – and later, XL Recordings – signee.

'Escapism' released in 2015, with 'Escapism II' (2016) and 'Escapism III' (2017) coming after. The series showcased a young producer picking and choosing his way through a lavish buffet of sound and picked up nods from many of his peers in the electronic scene, like Kaytranada and Flume.

Sam has always used instruments to convey voices – high pitched flute sounds to evoke falsetto sounds and female vocals, for example, or top lines made from melodics. But after taking a break for a few years since the release of 'Escapism III', he decided the time was right to start singing on his own music. You can hear this for the first time on his latest EP 'IV'. Produced, written, vocalised, mixed and mastered by Sam, its name is a subtle nod to 'Escapism' trilogy and the work he's released so far. More literally, it's also called 'IV' because it's a collection of four songs and four emotions.

TRACKLISTING:
1. A New Dawn
2. Duo
3. Games
4. Assumptions