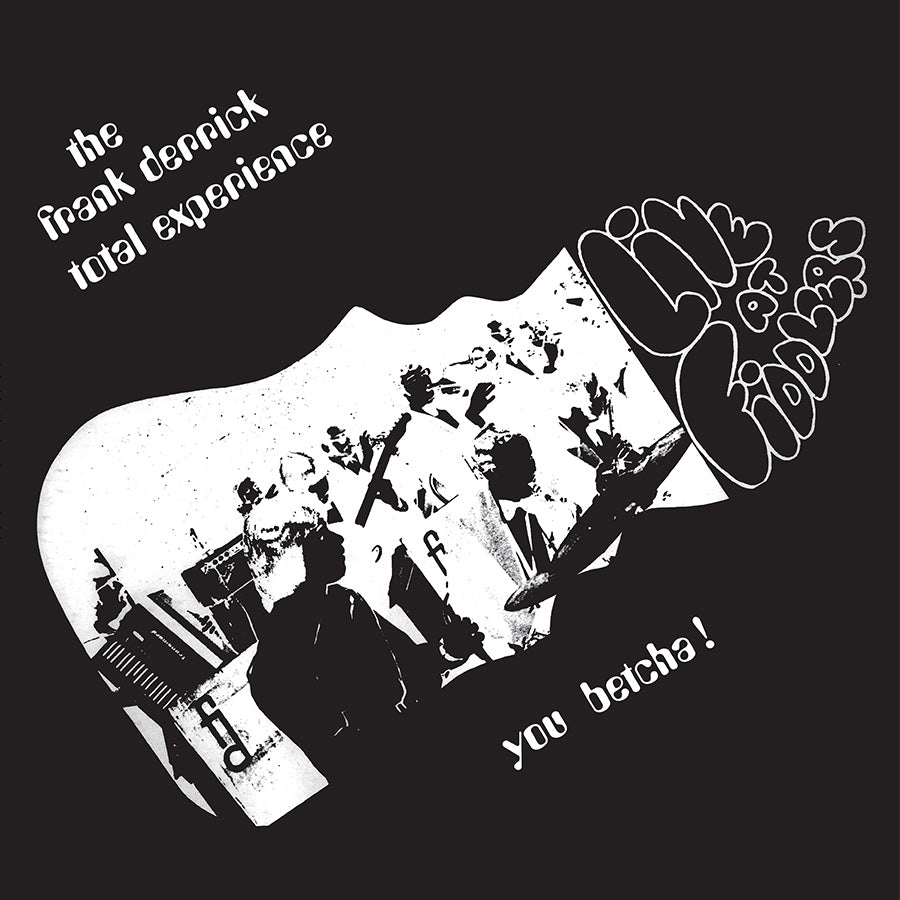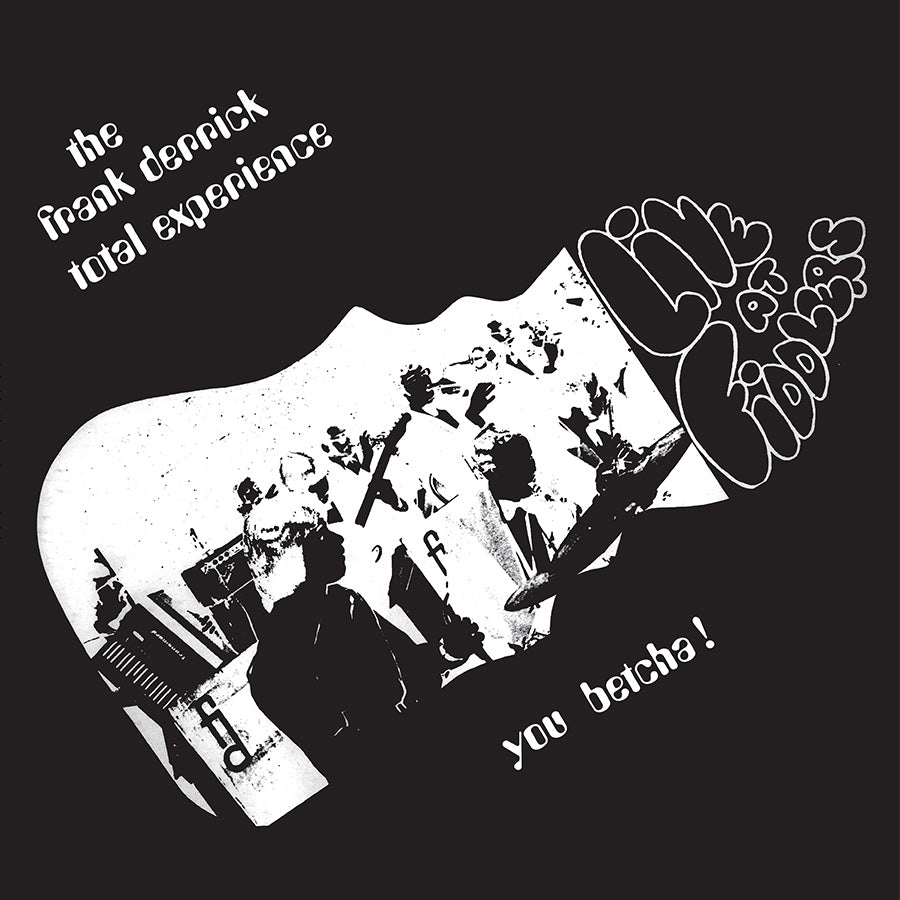 The Frank Derrick Total Experience
The Frank Derrick Total Experience - You Betcha! (Tidal Waves Music)
$34.00 $36.00
RELEASED: 11th June 2021
Format:  180g Limited Edition Black Vinyl LP
Cat No:  TWM65
Drummer Frank Derrick III (born 1950) grew up in Harvey, Illinois in a musical family…his father Frank Derrick Jr. was a professional musician and arranger who played with notables such as Duke Ellington and Earl Hinges. Frank Derrick III began playing the drums when he was ten years old and at the age of nineteen, he was already playing professionally in the renowned Chicago jazz scene. Frank has led a multifaceted national and international music career. He is a virtuoso performer, composer, and educator. Next to his own recordings he has performed and recorded with numerous legends and artists including Stevie Wonder, Quincy Jones, Eartha Kitt, Roberta Flack, Donna Summer…and countless others.

Frank has a WIDE range of musical experience…his precision, driving rhythmic style and "Straight Ahead" jazz compositions make him unique and a master of his craft. He is a powerfully swinging (yet tasteful) drummer who always makes sure his skills 'serve' the music he's performing.

On the album "You Betcha!" you will find recordings written by both Frank Jr. and Frank III. All songs are performed by one of his many incarnations: "THE FRANK DERRICK TOTAL EXPERIENCE". Some serious all-star players from the likes of Bill Payne (John Cale-Lionel Richie) and Edwin Williams (Syl Johnson) can also clearly be heard backing up Frank here on this exceptional album.
You Betcha! was recorded in 1974 at the legendary Chicago nightclub Fiddler's. The sound quality is top-notch and intimate with a noticeable vibe that conveys the enthusiasm of the audience. Only 1000 copies of this album were privately pressed back in 1974, so it comes as no surprise that this record continues to be one of the rarest sought-after vinyl albums by jazz collectors worldwide.

If you enjoy uplifting and hard-swinging jazz, slightly mysterious at times (bordering on the spiritual), lots of funky/soul influences and bouncing energetic grooves…then this is a highly recommended gem for your record collection (and a must-have for seekers of rare grooves).

Tidal Waves Music now proudly presents the FIRST ever vinyl reissue of this fantastic album (originally privately pressed and released in 1974 on PS Records). This rare record (original copies tend to go for large amounts on the secondary market) is now finally back available as a limited 180g vinyl edition (500 copies) complete with the original artwork and sleeve notes by jazz bassist extraordinaire Eldee Young (Prince Billy Mahdi Wright, Ramsey Lewis).

TRACKLISTING:
1. Socialite Suburbanite
2. You Betcha!
3. Inspiration
4. Good Evenin' Rev
5. Jazz Scene
6. No Jive
7. Poor Man's Blues
8. Variations In Jazz