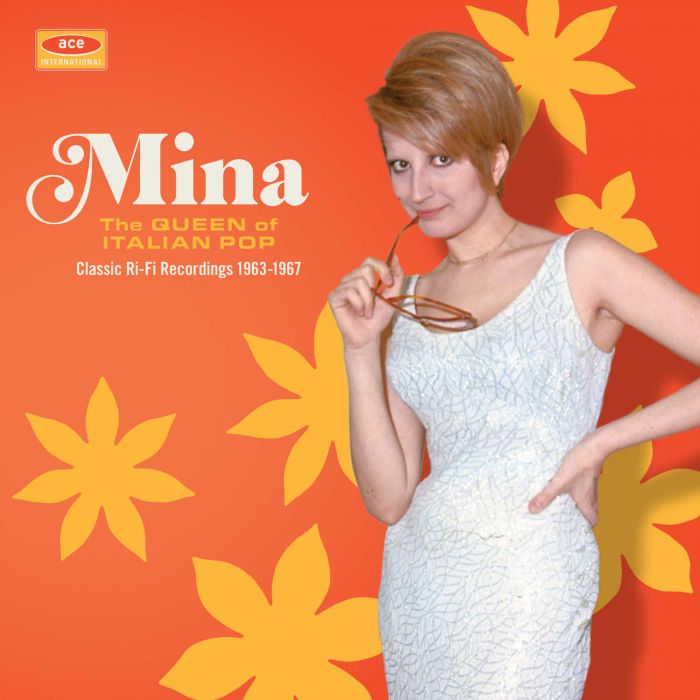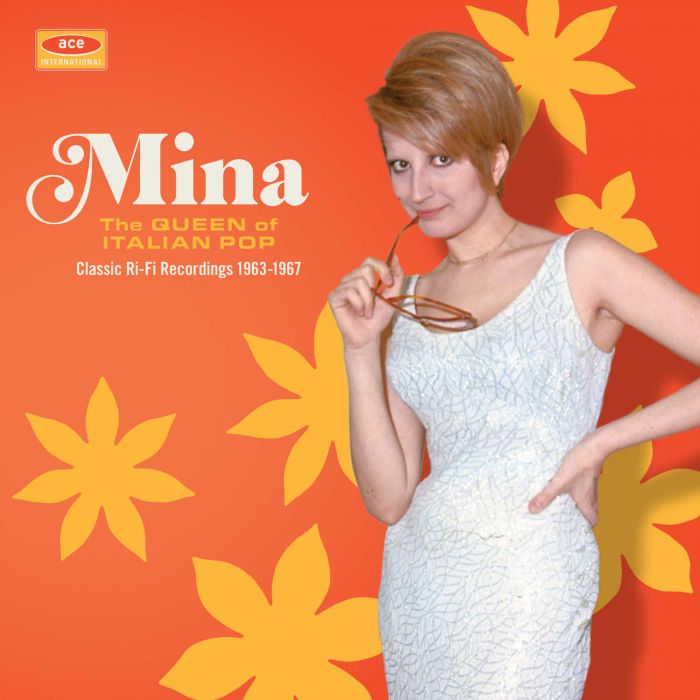 Mina
Mina - The Queen of Italian Pop - Classic RI-FI Recordings 1963-1967 (Ace)
£11.49
RELEASED: 25th September 2020
Format:  CD
Cat No:  CDTOP 1581
Mina is Italy's most successful female recording artist of all time, with chart-topping albums in the 1960s and every decade since. A vocalist of great versatility, power, sophistication and drama, but not without a playful side – think Dusty Springfield, Shirley Bassey and Barbra Streisand all rolled into one quintessentially Italian singing sensation – Mina's first recordings were issued in 1958. Since then, she has released over 70 singles and as many albums, the most recent of which reached #1 in 2019: a total of more than 1,500 songs, with worldwide sales in excess of 150 million.

Her recordings for the Ri-Fi label – featuring spectacular singing, superb songs and stunning orchestrations – are among the finest to come out of Italy in the mid-60s. Following her initial Italian hits, she enjoyed tremendous success all around the world, but never in English-speaking countries, where very few of her recordings were made available and she remains unknown to all but a small number of hardcore aficionados. This cherry-picked selection of highlights from her matchless Ri-Fi catalogue is designed to remedy that situation.

Standouts include 'Se Telefonando…', a sophisticated opus composed and orchestrated by the great maestro Ennio Morricone; 'È L'Uomo Per Me', Mina's chart-topping cover of Jodie Miller's 'He Walks Like A Man'; the intense and dramatic 'L'Immensità' with its breathtaking long notes; the super-fast and playful 'Brava', a song custom-written to show off her great vocal technique; and her gorgeous rendition of Jobim's 'Insensatez'.

TRACKLISTING:
1. SE C'È UNA COSA CHE MI FA IMPAZZIRE
2. TA-RA-TA-TA (TRY YOUR LUCK)
3. CONVERSAZIONE
4. SE TELEFONANDO…
5. È L'UOMO PER ME (HE WALKS LIKE A MAN)
6. IO SONO QUEL CHE SONO
7. NO
8. CITTÀ VUOTA (IT'S A LONELY TOWN)
9. INVITATION
10. INSENSATEZ
11. ADDIO
12. BREVE AMORE (YOU NEVER TOLD ME)
13. TU FARAI…
14. SO CHE MI VUOI (IT'S FOR YOU)
15. BRAVA
16. ANGUSTIA
17. L'ULTIMA OCCASIONE (UNO COME TE)
18. PIÙ DI TE (I WON'T TELL)
19. CARTOLINE
20. SONO COME TU MI VUOI
21. UN BUCO NELLA SABBIA
22. L'IMMENSITÀ
23. SABATI E DOMENICHE
24. LA BANDA (A BANDA)