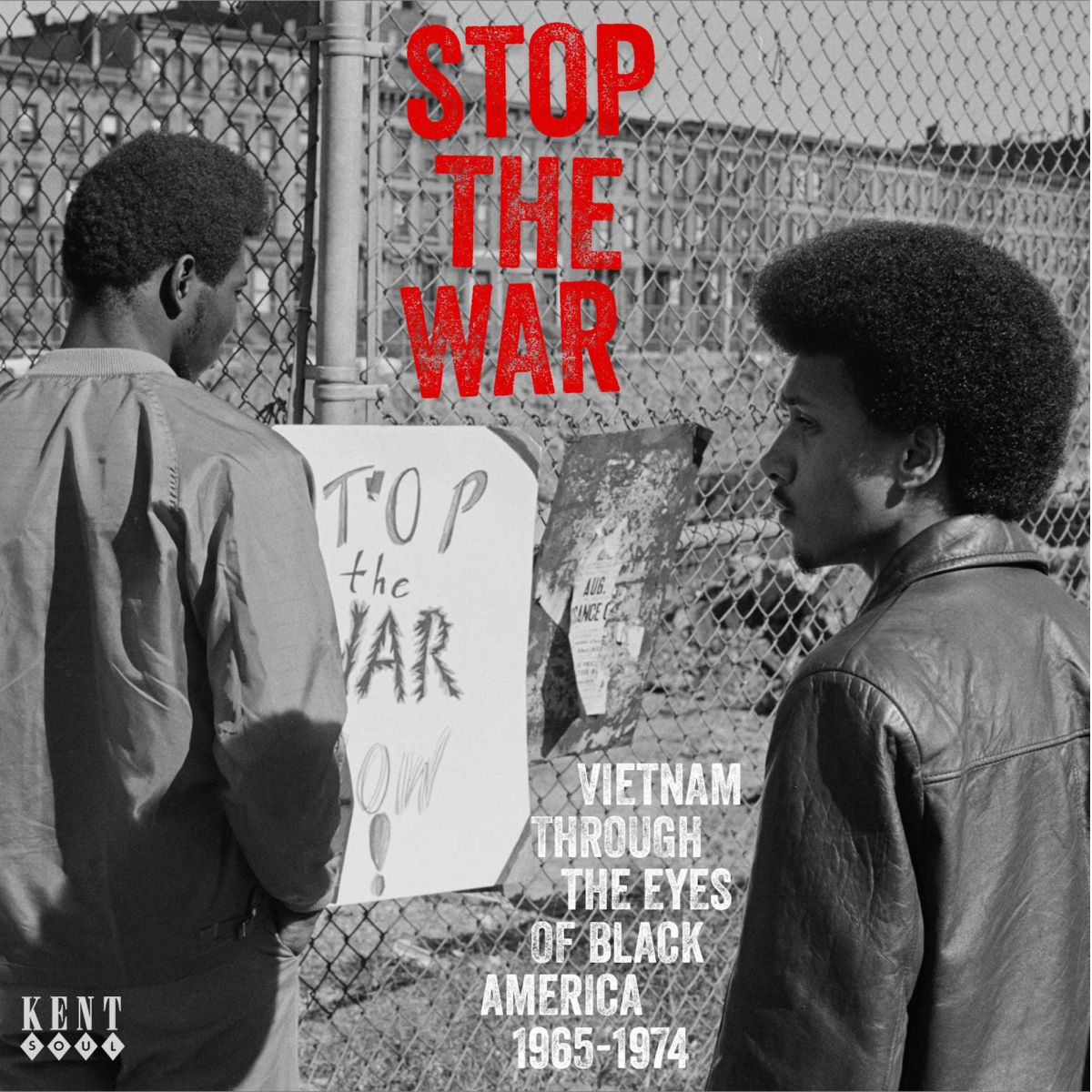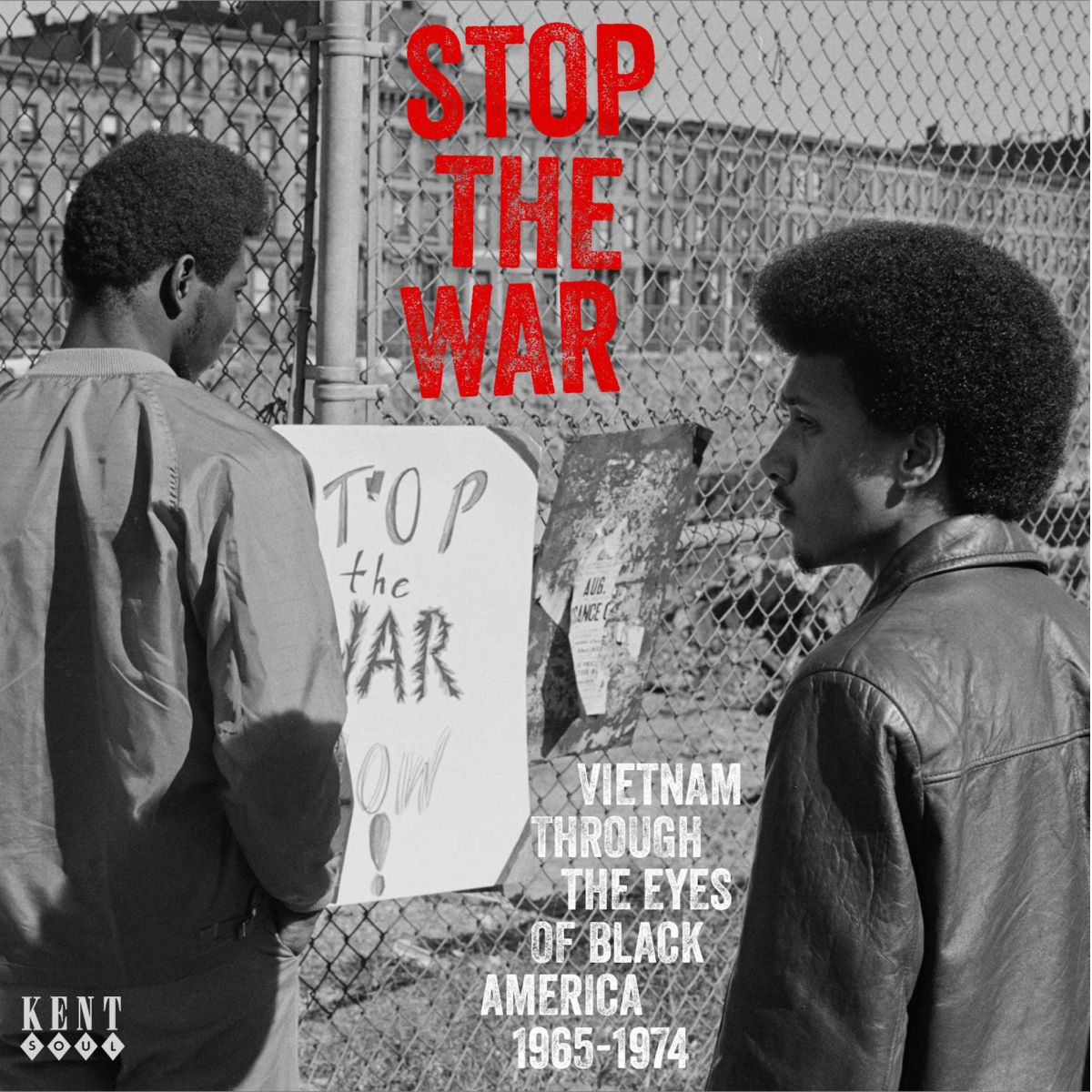 Various Artists
Various Artists - Stop The War - Vietnam Through The Eyes Of Black America 1965-1974 (Kent)
£10.99
RELEASED: 28th May 2021
Format:  CD
Cat No:  CDKEND 474
The release of the last in Kent's trilogy spotlighting black America's involvement in the Vietnam war. It's been a long wait but the 23 tracks here more than uphold the high standard of its predecessors – "A Soldier's Sad Story" (CDKEND 226) and "Does Anybody Know I'm Here" (CDKEND 245).
Presented in a loosely chronological sequence, "Stop The War" contains many highly significant musical statements on various aspects of the conflict, from shipping out to coming home. Even though the Vietnam war has been over for almost half a century it's still possible, through these songs, to feel the frustration, anger and sadness that many Americans felt towards a conflict that lasted far too long and claimed far too many lives on both sides.
Featured artists include major names such as Marvin Gaye, the Impressions, Dionne Warwick, William Bell, and the Staple Singers alongside lesser known but equally worthy contributors including Michael Lizzmore, the Pace Setters, Charles Smith & Jeff Cooper and Artie Golden, all of whom have something important to add to the story. The vast majority of these tracks have not previously appeared on Kent, and several make their CD debut here.
Annotated and illustrated as copiously as you would expect a prestige Kent project to be, "Stop The War" is a fitting and forthright finale to the trilogy.
TRACKLISTING:
1. PROMISE THAT YOU'LL WAIT - Michael Lizzmore
2. I SAY A LITTLE PRAYER - Dionne Warwick
3. LONELY SOLDIER - William Bell
4. LETTER TO A BUDDIE - Joe Medwick
5. V.C. BLUES - Allen Orange
6. FIGHTING FOR MY BABY - Donald Jenkins
7. (MAMA) MY SOLDIER BOY IS COMING HOME – The Shirelles
8. UNCLE SAM - Jimmy Hughes
9. GOING ON STRIKE - The Emotions
10. JOHNNY - King Hannibal
11. MY SHIP IS COMING IN (TOMORROW) – The Pace Setters
12. (THE TWO WARS OF) OLD BLACK JOE – Dr William Truly Jr
13. HYMN NO. 5 - The Mighty Hannibal
14. I'LL BE HOME - Artie Golden
15. WISH YOU WERE HERE WITH ME - The Fawns
16. MEN ARE GETTING SCARCE (Album version) - Chairmen Of The Board
17. I WANT TO COME HOME FOR CHRISTMAS – Marvin Gaye
18. STOP THE WAR - The Impressions
19. LEAVE HIM ALONE - Stu Gardner
20. GLAD TO BE HOME - Charles Smith & Jeff Cooper
21. THE WAR IS OVER (MY BROTHER) – The Sensational Saints
22. JOHN BROWN - The Staple Singers
23. HOME TO STAY - R.B. Greaves