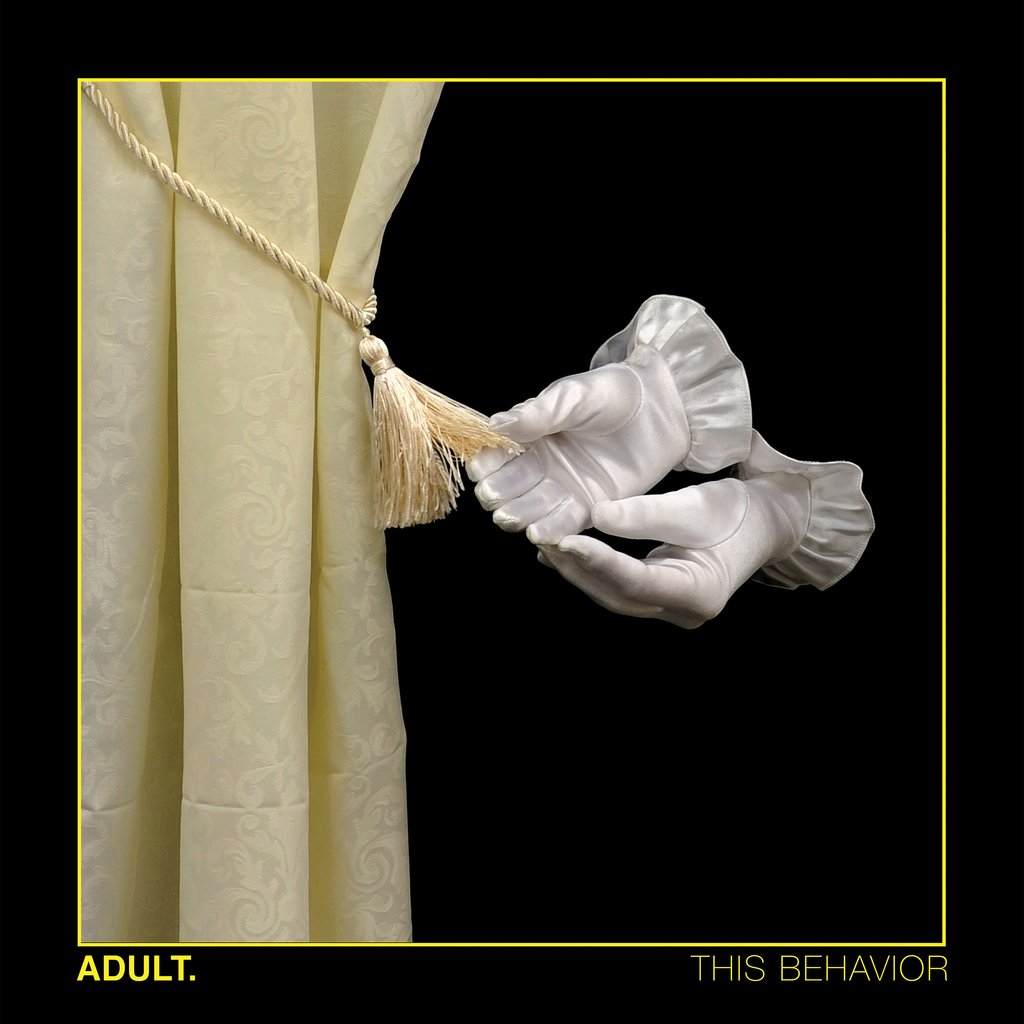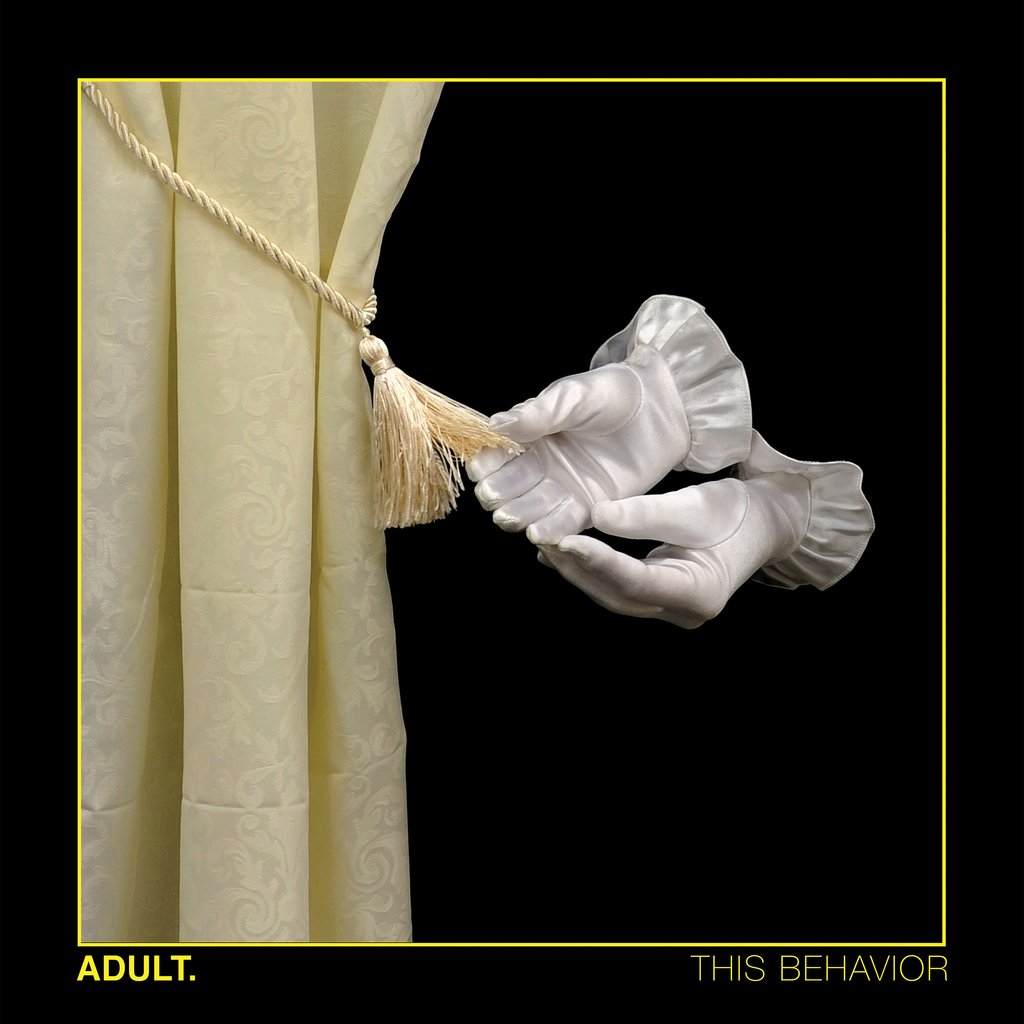 ADULT
ADULT - This Behavior (Dais Records)
$18.00 $25.00
RELEASED: 28th September 2018
Format:  Clear Yellow Vinyl Lp + Download
Cat No:  DAIS 123
Over the course of the last two decades, Detroit-based duo ADULT. (Nicola Kuperus and Adam Lee Miller) have released six albums and nineteen EPs and singles across some of our favorite labels: Mute, Ghostly International, Thrill Jockey, Clone Records, Third Man Records, and their own label, the revered Ersatz Audio. November 1998 marked their first release: the five-song 12" "Dispassionate Furniture". Now Dais Records release ADULT.'s seventh full length album: THIS BEHAVIOR.
The album began as 23 demos written and recorded in a remote cabin in the woods of Northern Michigan during the dead of winter. In total isolation, and with a reduced amount of gear (a modified version of their live setup) on the cabin's kitchen table, the duo were completely immersed in an incessant inescapable studio of their own making – looping, repetitive analogue sequences grinding away day and night. At the end of the intense demo session, a handful of peers were enlisted by the band for the difficult task of paring down the demos into the final album.
The result is 10 tracks of uncompromising dark electronics, showcasing ADULT.'s return to aggressive and energetic dancefloor mastery. Album opener "This Behavior" alongside the follow-up "Violent Shakes" (which ascends into synths wailing like warning sirens over Kuperus's commanding vocals) set the stage for an onedge listen, while the heartbreaking "Silent Exchange" unfolds as a beautiful sad synth dirge. "Perversions of Humankind" breaks the mood – driving the listener into a slow and low groove before the frantic albummidpoint of "Irregular Pleasure". "Does The Body Know?" is the album's post-punk anthem, with irresistible singalong "we're out of order – we're undefined!" The latter half of the album drives forward with "On The Edge (You Put Me…)" and "Lick Out The Content", refusing rest and demanding movement and response.
"Everything & Nothing" emerges slowly from sparkling synth textures, snowballing with nervous energy into an acid techno stomper before the album comes to a close on the icy landscape of "In All The Debris", a goose-bump inducing slow electronic mantra that closes the curtain on a massive album.
Tracklisting:

1. This Behavior
2. Violent Shakes
3. Silent Exchange
4. Perversions of Humankind
5. Irregular Pleasure
6. Does The Body Know?
7. On The Edge (You Put Me...)
8. Lick Out The Content
9. Everything & Nothing
10. In All The Debris