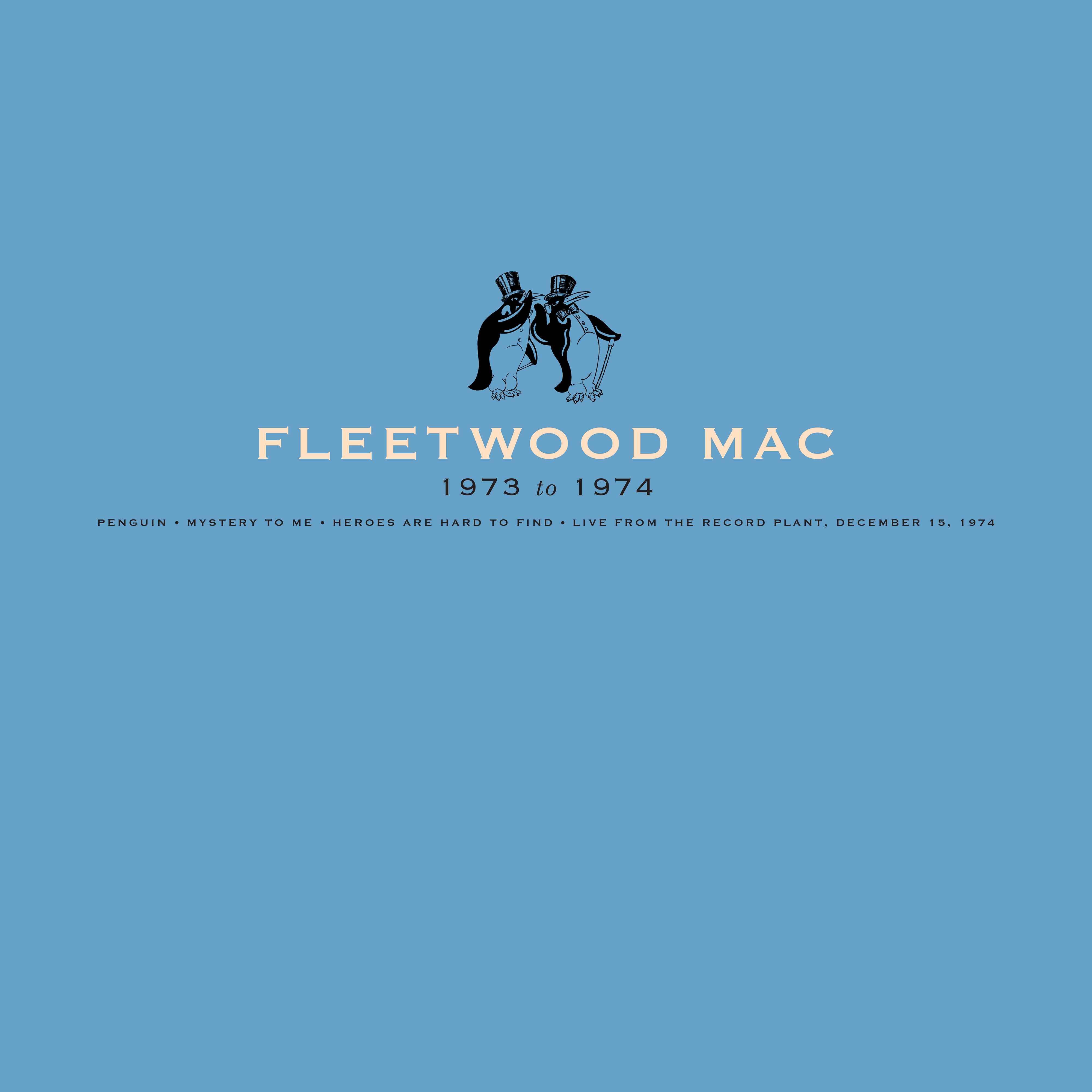 Fleetwood Mac
Fleetwood Mac - Fleetwood Mac 1973 - 1974 (Rhino)
£84.99
RELEASED: 4th September 2020
Format:  4 x 140g Vinyl LPs + 7" Vinyl Single - Boxset
Cat No:  603497851294
FLEETWOOD MAC 1973-1974 follows on from 2013's 1969-1972 vinyl boxset that continues to bring the band's early albums back into print.

The collection includes three remastered studio albums: Penguin (1973), Mystery To Me (1973), and Heroes Are Hard To Find (1974).

The box set concludes with an unreleased recording of the band's December 15, 1974 concert at The Record Plant in Sausalito, California. The performance captures the band – Fleetwood, Welch and the McVies – on tour supporting their latest album, Heroes Are Hard To Find. Originally, the show was simulcast on the legendary rock radio station KSAN-FM in San Francisco.

To ensure superb sound quality, Chris Bellman at Bernie Grundman Mastering cut the lacquers for all the albums from the original analog masters, which are pressed on 140-gram vinyl and presented in replica sleeves made to look like the original pressings. As a final touch, the set also includes a 7" single with "For Your Love" (Mono Promo Edit) on one side, and the previously unreleased "Good Things (Come To Those Who Wait)" on the flipside.


TRACKLISTING:
LP1: Penguin
Remember Me - Bright Fire - Dissatisfied - (I'm A) Road Runner - The Derelict - Revelation - Did You Ever Love Me - Night Watch - Caught In The Rain

LP2: Mystery To Me
Emerald Eyes - Believe Me - Just Crazy Love - Hypnotized - Forever - Keep On Going - The City - Miles Away - Somebody - The Way I Feel - For Your Love - Why - [Bonus Tracks] For Your Love (Mono Promo Edit) - Good Things (Come To Those Who Wait)

LP3: Heroes Are Hard To Find
Heroes Are Hard To Find - Coming Home - Angel - Bermuda Triangle - Come A Little Bit Closer - She's Changing Me - Bad Loser - Silver Heels - Prove Your Love - Born Enchanter - Safe Harbour - [Bonus Track] Heroes Are Hard To Find (Single Version)

LP4: Live from The Record Plant 12-15-74
Green Manalishi (With The Two Prong Crown) - Angel - Spare Me A Little Of Your Love - Sentimental Lady - Future Games - Bermuda Triangle - Why - Believe Me - Black Magic Woman/Oh Well - Rattlesnake Shake - Hypnotized

7" Single
Side A
1. "For Your Love" (Mono Promo Edit)
Side B
2. Good Things (Come To Those Who Wait" (Previously Unissued)