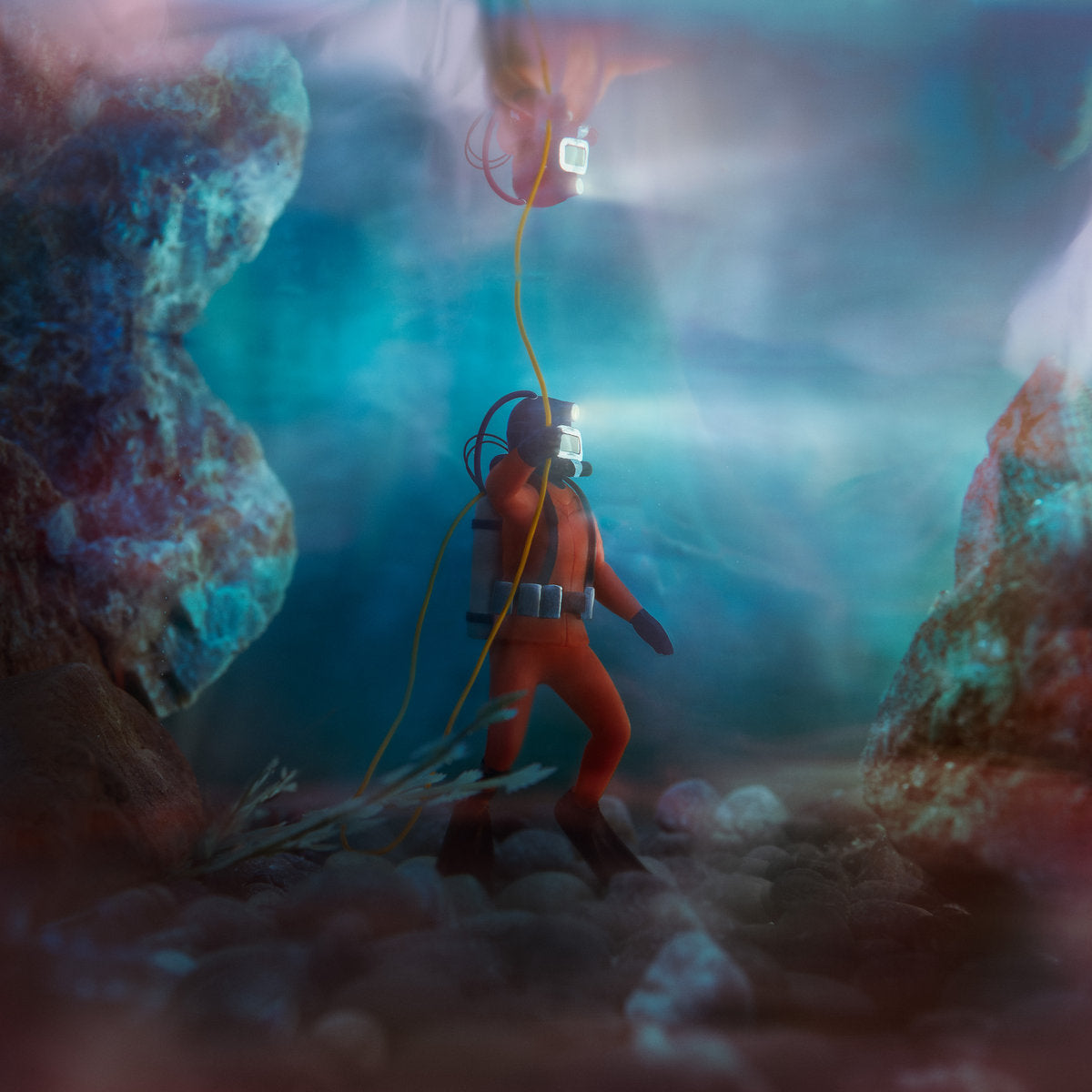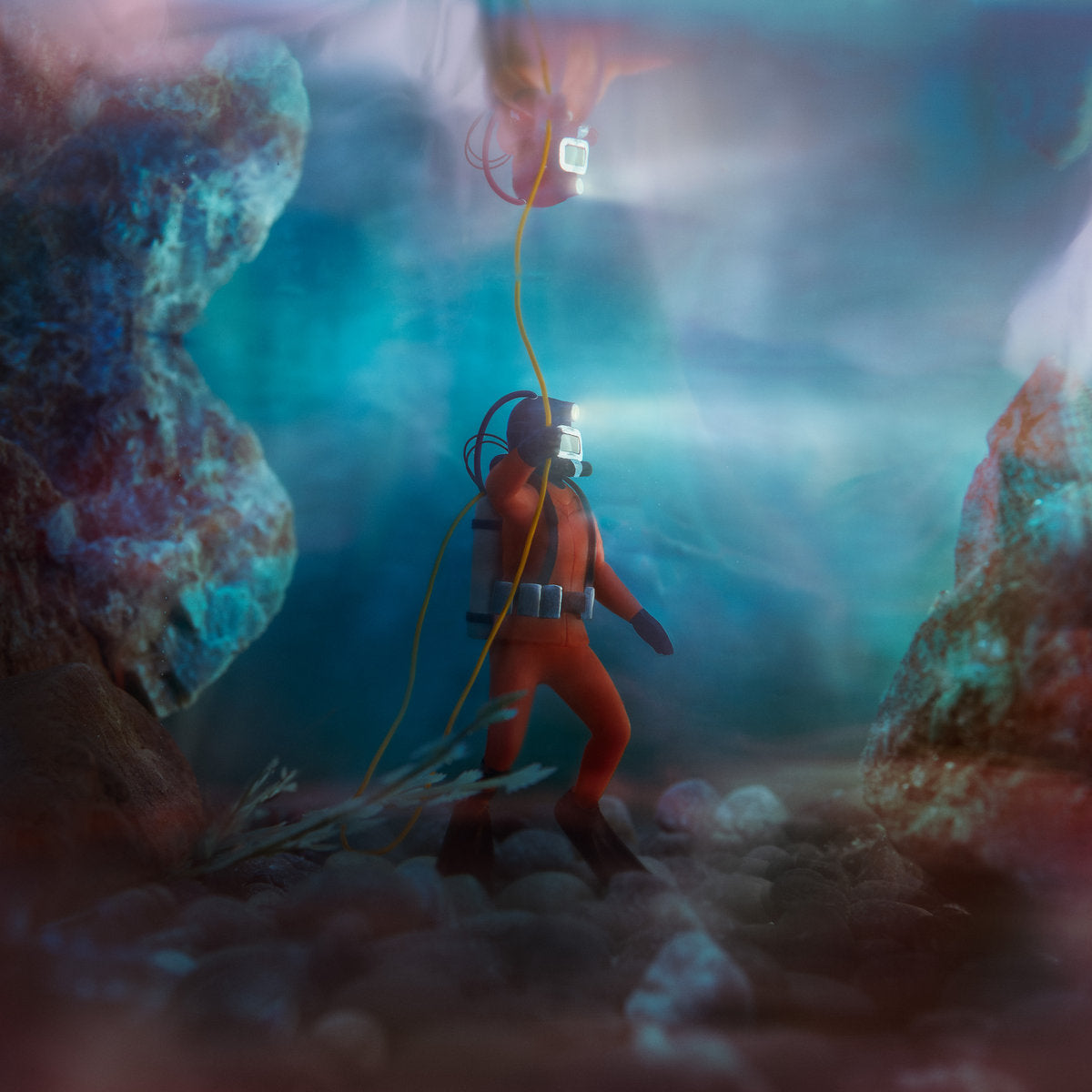 Jim Noir
Jim Noir - Deep Blue View (Ultra Clear Vinyl) (Dock Recordings)
£16.99
RELEASED: 13th August 2021
Format:  Limited Edition Ultra Clear Vinyl Mini LP
Cat No:  DOOKAH82
AM Jazz was the moment we all became truly acquainted with Alan Roberts; the melodic maestro beneath Jim Noir's dandy exterior, whose hypnotic minimalist symphonies waltzed their way to Piccadilly Records' #2 Best Album of 2020. Not to mention a whole host of great reviews….No less than 12 months later arrives 'Deep Blue View' – not so much of a follow-up, as a mini-flipside moving the Jazz from AM to PM, between city and sea.
 "I originally had AM Jazz down as walking around some New York backstreet at 4am, smoking in a fedora, looking for crimes to solve but it now ends as night begins," reveals Al, of his latest tale's gradual evolution. "Deep Blue View is the night-time album now… like losing yourself deeper in the fog, or disappearing in the sea… would someone, or some 'thing' come to save you or would they , or it , come along for the ride?"
Usually by now, Daveyhulme's own could-be John Barry would have left distractions of success for suburban side-projects and writing with his fellow Mancunian musicians, but AM Jazz left unfinished business - and, with 50 or so session recordings leaving a litter of sonic debris strewn about the cutting room floor, one major clean-up. Deep Blue View is 6 brand new tracks crafted from its reconstructed and revived remnants, unfurling like Sinatra's Wee Small Hours to reinforce the strangely beautiful atmosphere of Al's now revered repertoire. "I had the urge to create something new and started playing around with different EPs and pseudonyms but when I sequenced these tracks, I was really happy how smoothly they flowed; it just needed an opener. I quickly wrote 'Deep Blue View' and it fell into place. It's great, so I carried on, knowing it was time to save the best stuff for myself," Al grins.

LIMITED EDITION ULTRA CLEAR VINYL - 500 ONLY.

TRACKLISTING:
A1 DEEP BLUE VIEW
A2 STAR SIX SEVEN
A3 NIGHT TALK / LATE STREET 
B1 STRING BEAT
B2 HAVE ANOTHER CIGAR
B3 PEPPERGONE