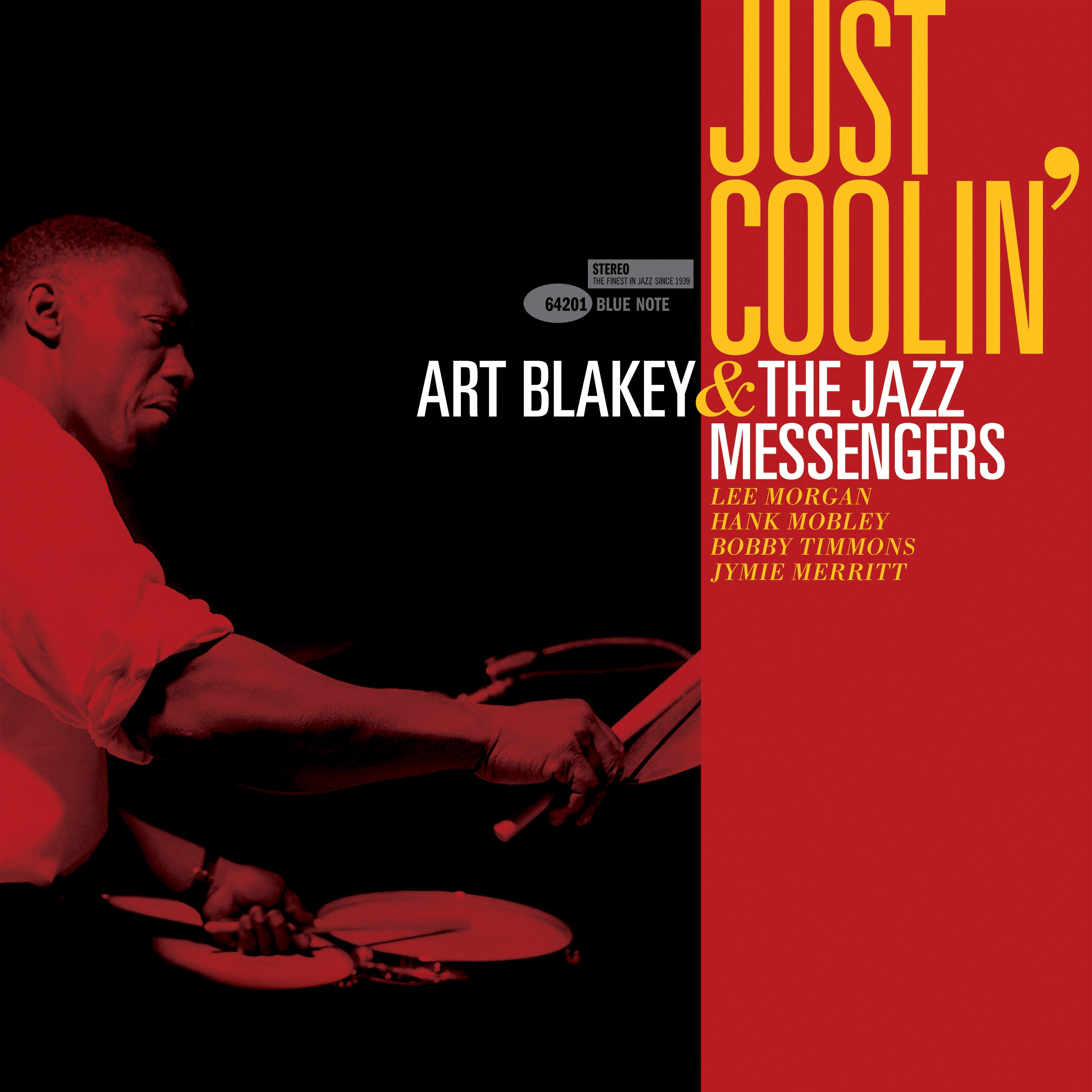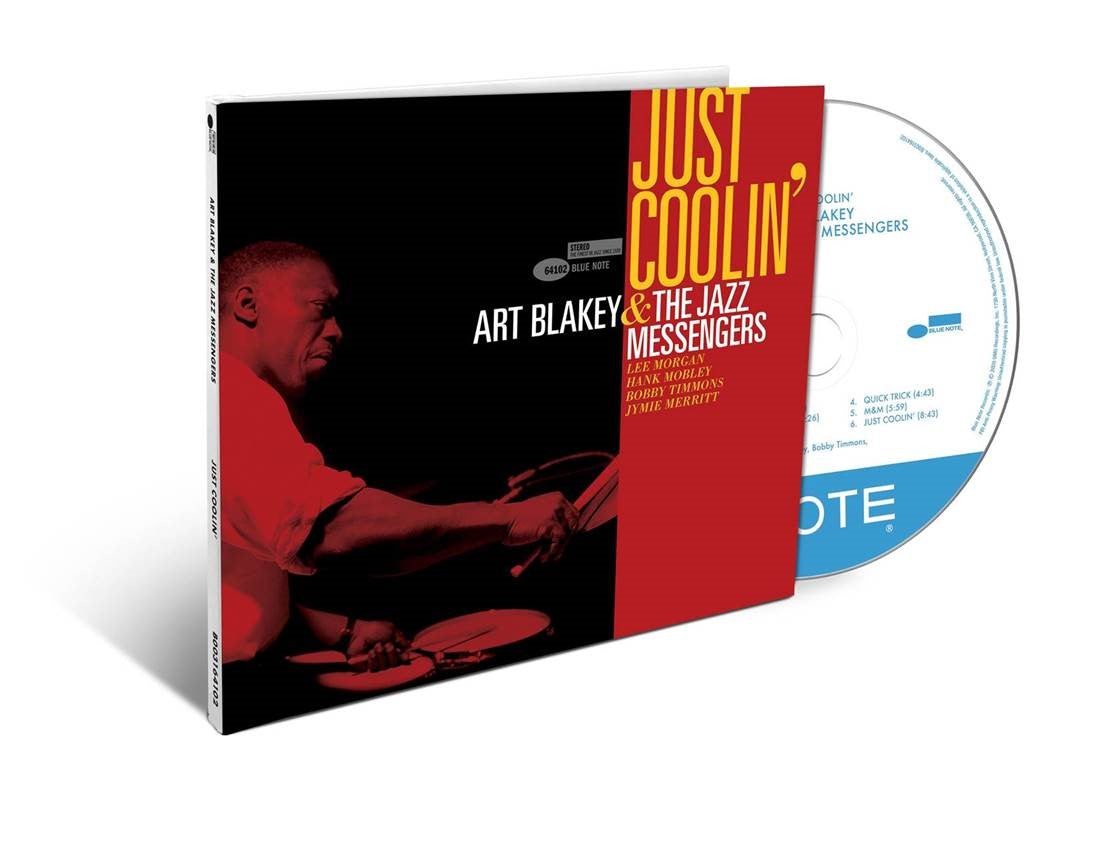 Art Blakey & The Jazz Messengers
Art Blakey & The Jazz Messengers - Just Coolin' (Blue Note)
Format:  CD
Cat No:  ST-64102
On July 17, Blue Note Records will release Just Coolin', a never-before-released studio album by Art Blakey & The Jazz Messengers that was recorded on March 8, 1959 in Rudy Van Gelder's living room studio in Hackensack, New Jersey. The session featured a short-lived line-up of The Jazz Messengers with drummer Art Blakey, trumpeter Lee Morgan, tenor saxophonist Hank Mobley, pianist Bobby Timmons, and bassist Jymie Merritt. The album features two previously unissued compositions including Timmons' tune "Quick Trick," which is available today to stream or download. Just Coolin' can be preordered in several formats: CD, digital download, and an all-analog 180g vinyl pressing that was mastered by Kevin Gray.
"In 2020, it's great to find more Morgan, Mobley and Timmons in their prime," writes Bob Blumenthal in the liner notes for Just Coolin'. "The music had clearly settled in during the month that separated studio and live versions, but the fire of these six tracks has an appeal of its own."

Now, 61 years later jazz fans all over the world will have the chance to listen for themselves.

TRACK LISTING:

1. Hipsippy Blues (Hank Mobley)
2. Close Your Eyes (Bernice Petkere)
3. Jimerick (unknown)
4. Quick Trick (Bobby Timmons)
5. M&M (Hank Mobley)
6. Just Coolin' (Hank Mobley)