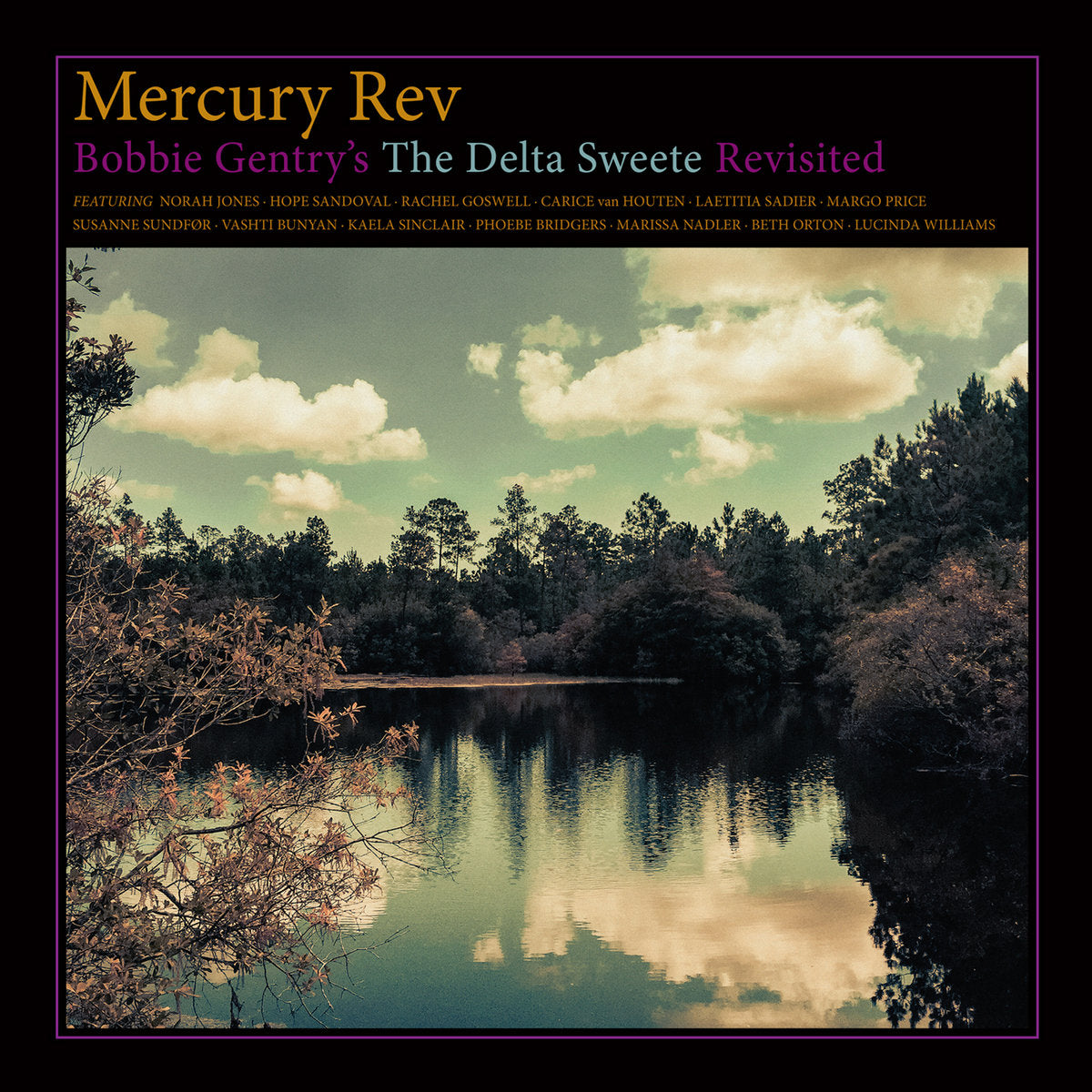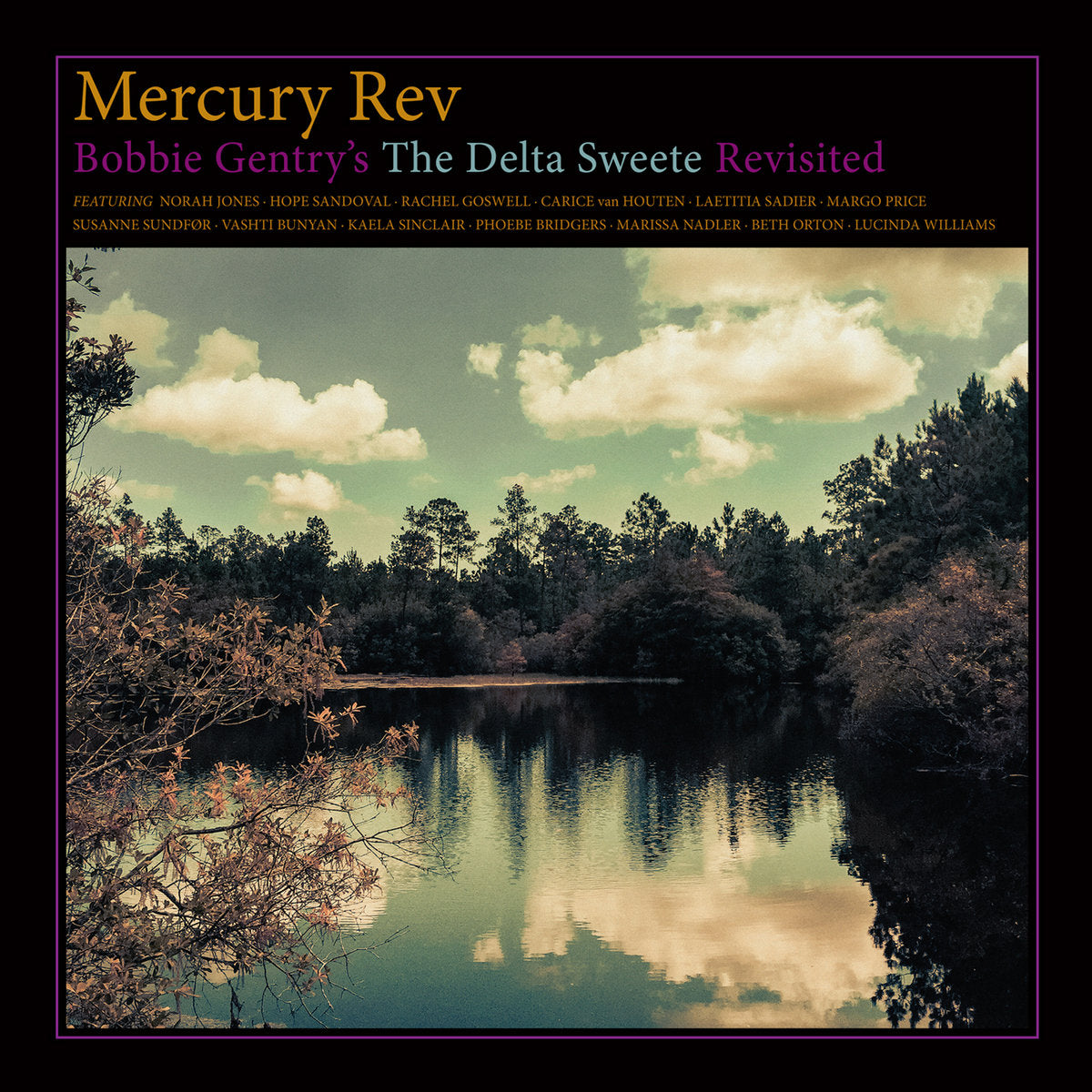 Mercury Rev
Mercury Rev - Bobbie Gentry's The Delta Sweete Revisted (Bella Union)
£17.99 £20.99
RELEASED: 2019
Format:  Limited Edition 180g Vinyl LP
Cat No:  BELLA852V
Mercury Rev reimagine the Bobbie Gentry album from 1968 with guest vocals from Norah Jones, Hope Sandoval, Rachel Goswell, Vashti Bunyan, Beth Orton, Marissa Nadler, Lucinda Williams, Margo Price, Susanne Sundfor, Phoebe Bridgers, Kaela Sinclair, Carice Van Houten and Laetitia Sadier.
It slipped out of a Mississippi of hot biscuits, genteel table manners and working-class sense, suddenly overturned by a grave sinning and suicide. Carried on an evening breeze of strings and a supple, foreboding voice like sensually charged breath, "Ode to Billie Joe"-Bobbie Gentry's 1967 debut as a singer-songwriter and a Number One single for three weeks in the late Summer of Love-was the most psychedelic record of that year not from San Francisco or London, as if Bob Dylan, Neil Young and Brian Wilson had conspired to make a country-rock Pet Sounds. Except Gentry, just 23 when she wrote the song, got there first, in miniature.
Gentry's hit was a revolutionary act, a quietly thorough feminism in vision, deed and success amid the strict, paternal order of the country-music industry. And it was her license to thrill again. In October, 1967, while "Billie Joe" was still in the Top Five, Gentry began recording The Delta Sweete, a connected set of a dozen songs that extended the narrative dynamics of that single with personal reflection and set her folk-siren charisma in a richer frame of dream-state orchestration, swamp-rock guitars and big-city-R&B horns.
TRACKLISTING:
1. Okolona River Bottom Band feat. Norah Jones 
2. Big Boss Man feat. Hope Sandoval 
3. Reunion feat. Rachel Goswell 
4. Parchman Farm feat. Carice van Houten 
5. Mornin' Glory feat. Laetitia Sadier 
6. Sermon feat. Margo Price 
7. Tobacco Road feat. Susanne Sundfor 
8. Penduli Pendulum feat. Vashti Bunyan and Kaela 
9. Jesseye' Lizabeth feat. Phoebe Bridgers 
10. Refractions feat. Marissa Nadler 
11. Courtyard feat. Beth Orton 
12. Ode to Billie Joe feat. Lucinda Williams