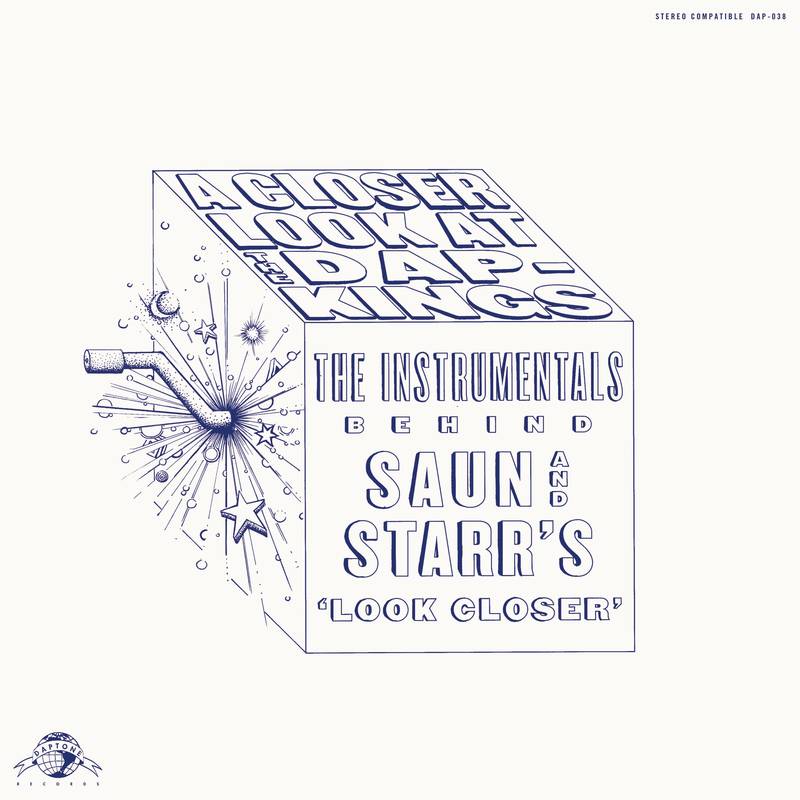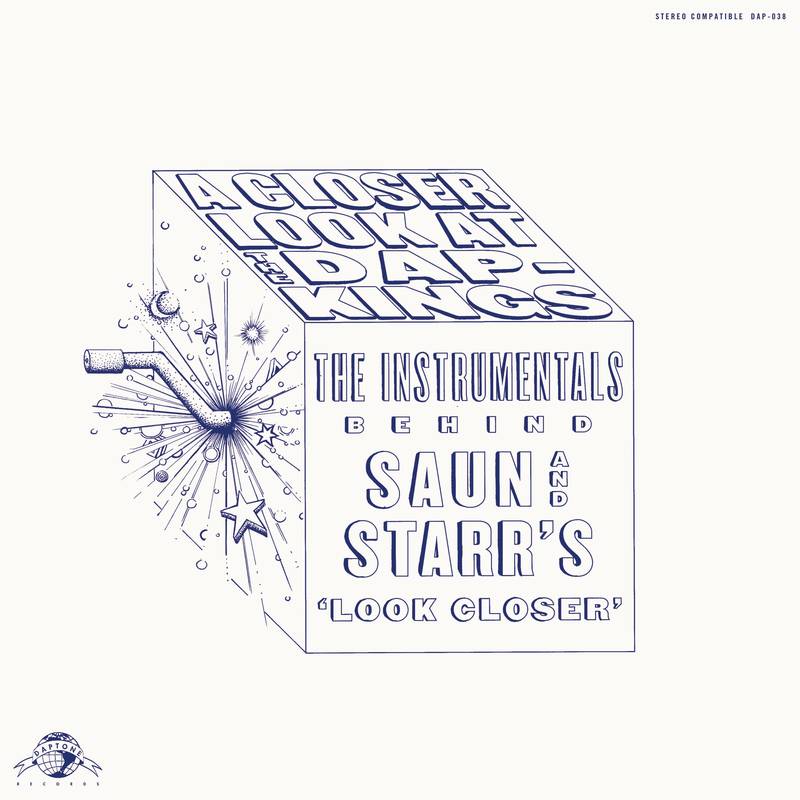 The Dap-Kings
The Dap-Kings - A Closer Look At The Dap-Kings - The Instrumentals Behind Saun And Starr's 'Look Closer' (Coloured Vinyl) (Daptone Records)
£15.99 £22.99
RELEASED: 21st April 2018
Format:  Limited Edition Translucent Muted Blue Vinyl LP
Cat No:  DAP-038
PLEASE NOTE: There is a small crease on the lower spine corner of the sleeve hence it has been graded as Near Mint and priced accordingly.
Exclusive for Record Store Day 2018, Daptone Records presents the instrumentals from 2014's critically acclaimed Look Closer album, by Saun & Starr. Performed by the baddest band in the land, The Dap-Kings, this album features two instrumentals of tunes previously unavailable until now.
All copies  pressed on transparent muted blue vinyl. DJs take note because once these puppies are gone...they're gone!

TRACKLISTING:
1. Look Closer
2. Hot Shot
3. Gonna Make Time
4. Sunshine (You're Blowing My Cool)
5. Pawn Broker
6. Another Love Like Mine
7. Big Wheel
8. Your Face Before My Eyes
9. Dear Mr. Teddy
10. Blah Blah Blah Blah Blah Blah Blah