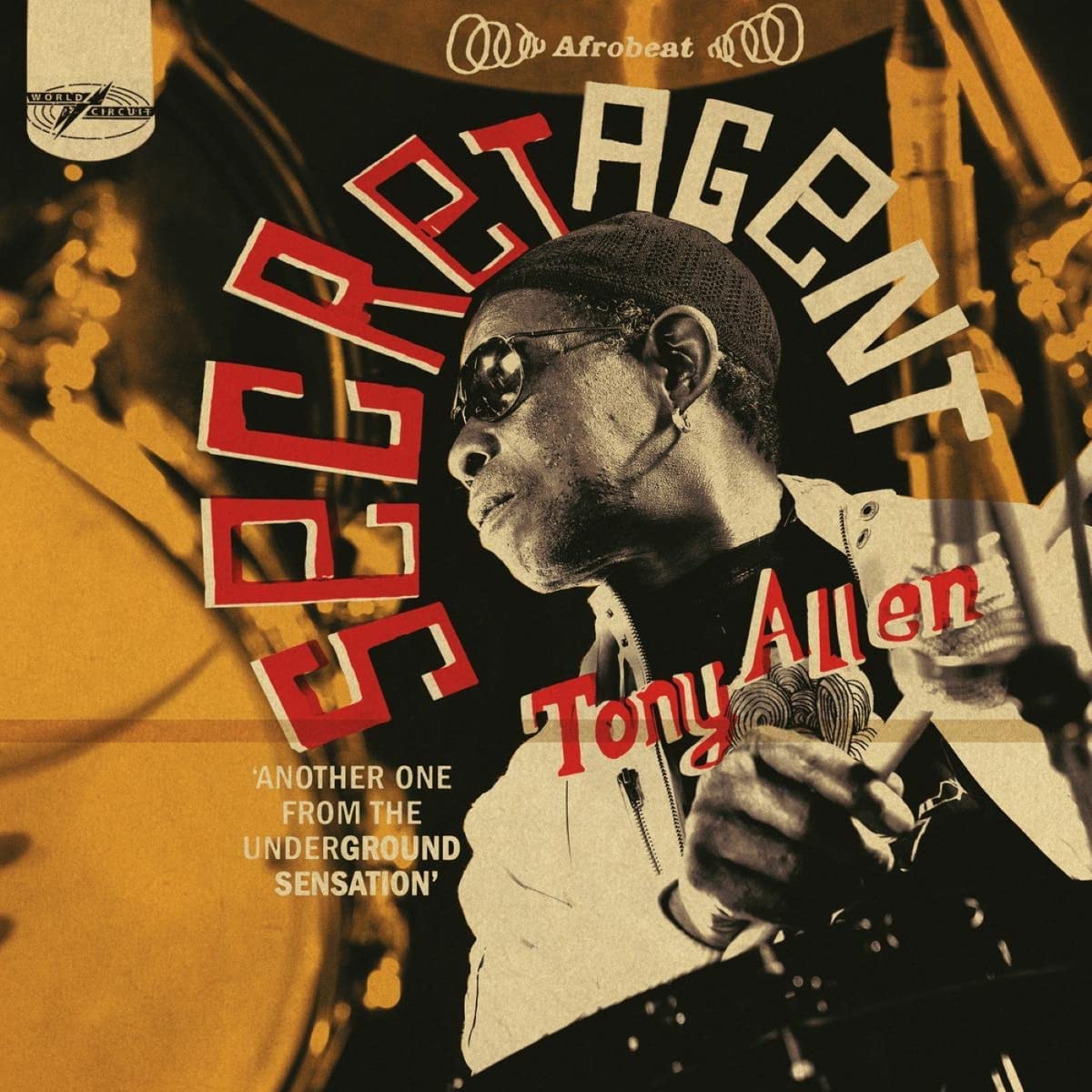 Tony Allen
Tony Allen - Secret Agent (2022 Remaster) (World Circuit)
£24.99
RELEASED: 20th May 2022
Format:  2 x 180g Vinyl LP (Remastered)
Cat No:  4050538752601
Tony Allen (1940 – 2020) has long been acknowledged as Africa's finest drummer and one of the continent's most influential musicians. Together with Fela Kuti (with whom he played for 15 years) Allen co-created Afrobeat - the hard-driving, horns-rich, funk-infused, politically insurrectionary style which became such a dominant force in African music and such an influence worldwide. His iconic drumming has since underpinned an extensive catalogue of solo works as well as collaborations with the likes of Damon Albarn (as part of The Good, The Bad and The Queen), Charlotte Gainsbourg, Sebastien Tellier, Grace Jones, Malian superstar Oumou Sangaré, Jeff Mills and Hugh Masekela.
His 2009 World Circuit debut, the raw and uncut Secret Agent, has all the ingredients that combine to make Afrobeat so special - fat, full-throated, hard riffing horns; nagging tenor guitars; jazz- and funk-informed saxophone and trumpet work outs; effervescent chicken-shack keyboards; lyrics rich in folk metaphors and proverbs, some of which confront state corruption and oppression (Kuti's most frequent targets); deep-soul call and response vocals; and, of course, energising everything around it, Allen's majestic drumming.
To mark the 2nd anniversary of Tony Allen's passing at the age of 80, World Circuit are re-releasing this classic album on 2 x 180g heavyweight vinyl. The audio has been remastered and the package features the original 2009 sleeve notes in a 4page 12" booklet. Gatefold sleeve with Obi Strip.
 "If you're wondering why Afrobeat is hip, start here." Observer Music Monthly
 "There is no question that Tony Allen is a genius, one of the greatest percussionists in the history of popular music" The Guardian
 "While seeking to revive Afrobeat from the roots, Tony Allen imposes here a modernist vision and achieves the best possible synthesis between Yoruba foundations, Blue Note jazz arrangements and electro sound resolution." – Les Inrockuptibles
TRACKLISTING:
1. Secret Agent
2. Ijo 
3. Switch 
4. Celebrate 
5. Ayenlo 
6. Busybody 
7. Pariwo 
8. Nina Lowo 
9. Atuwaba 
10. Alutere 
11. Elewon Po