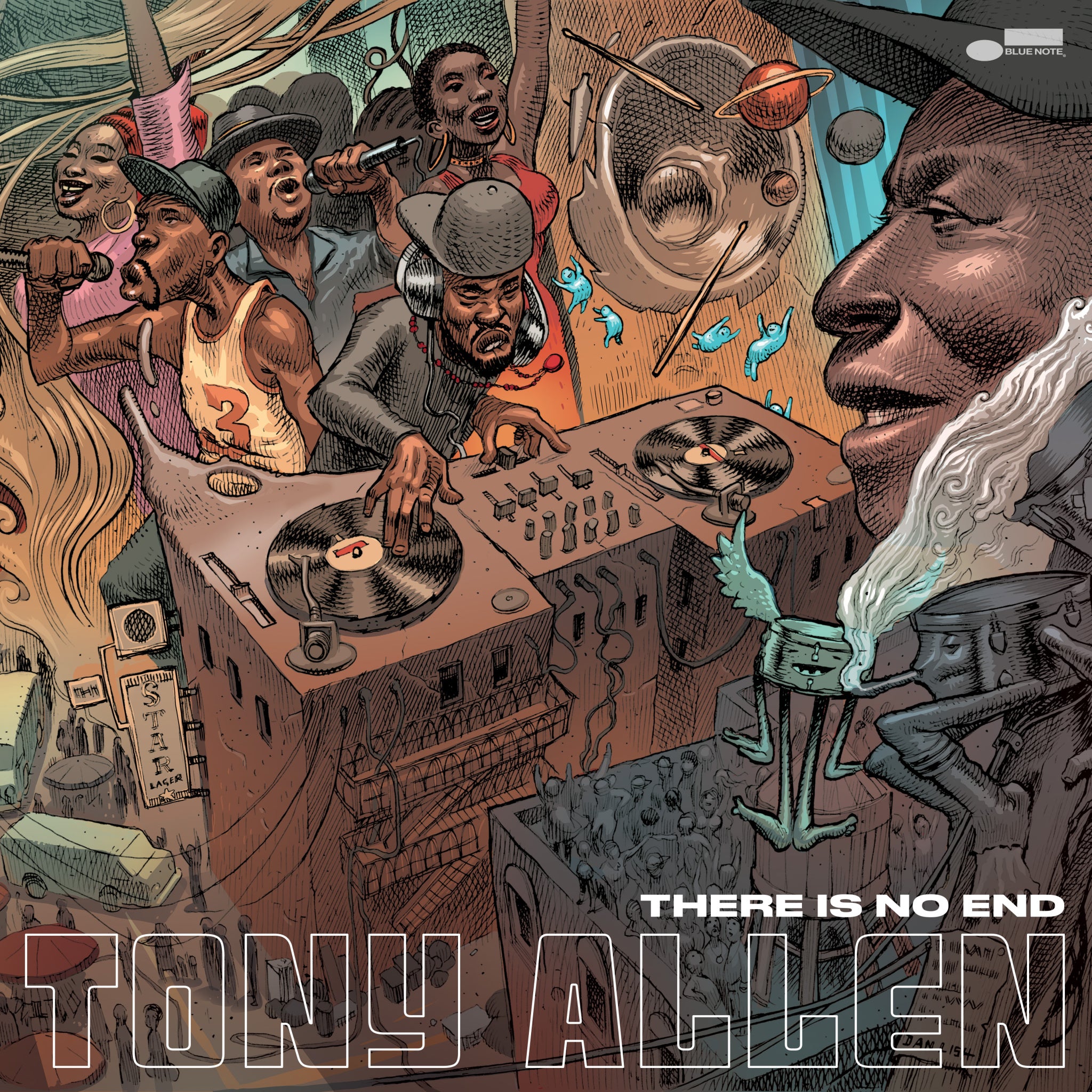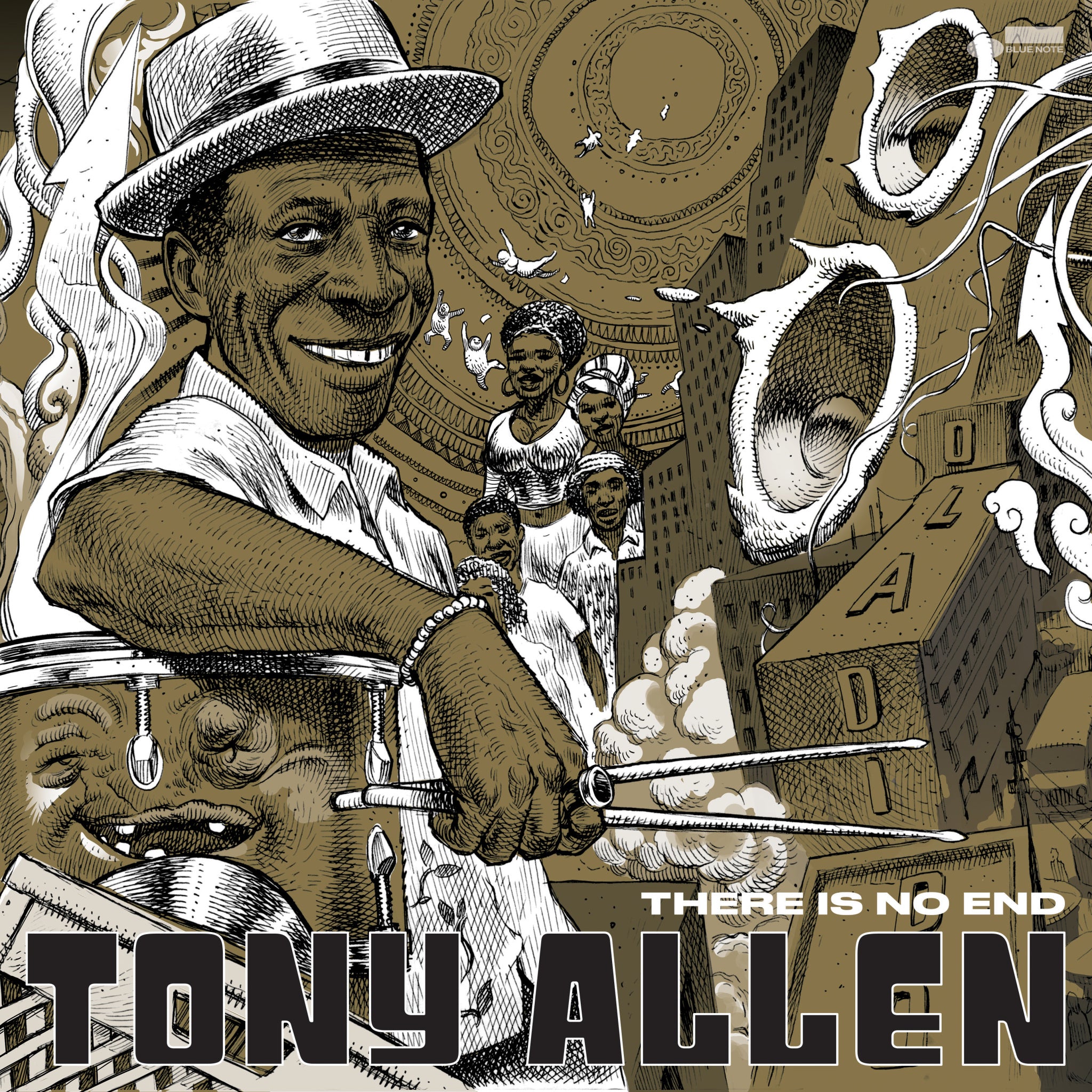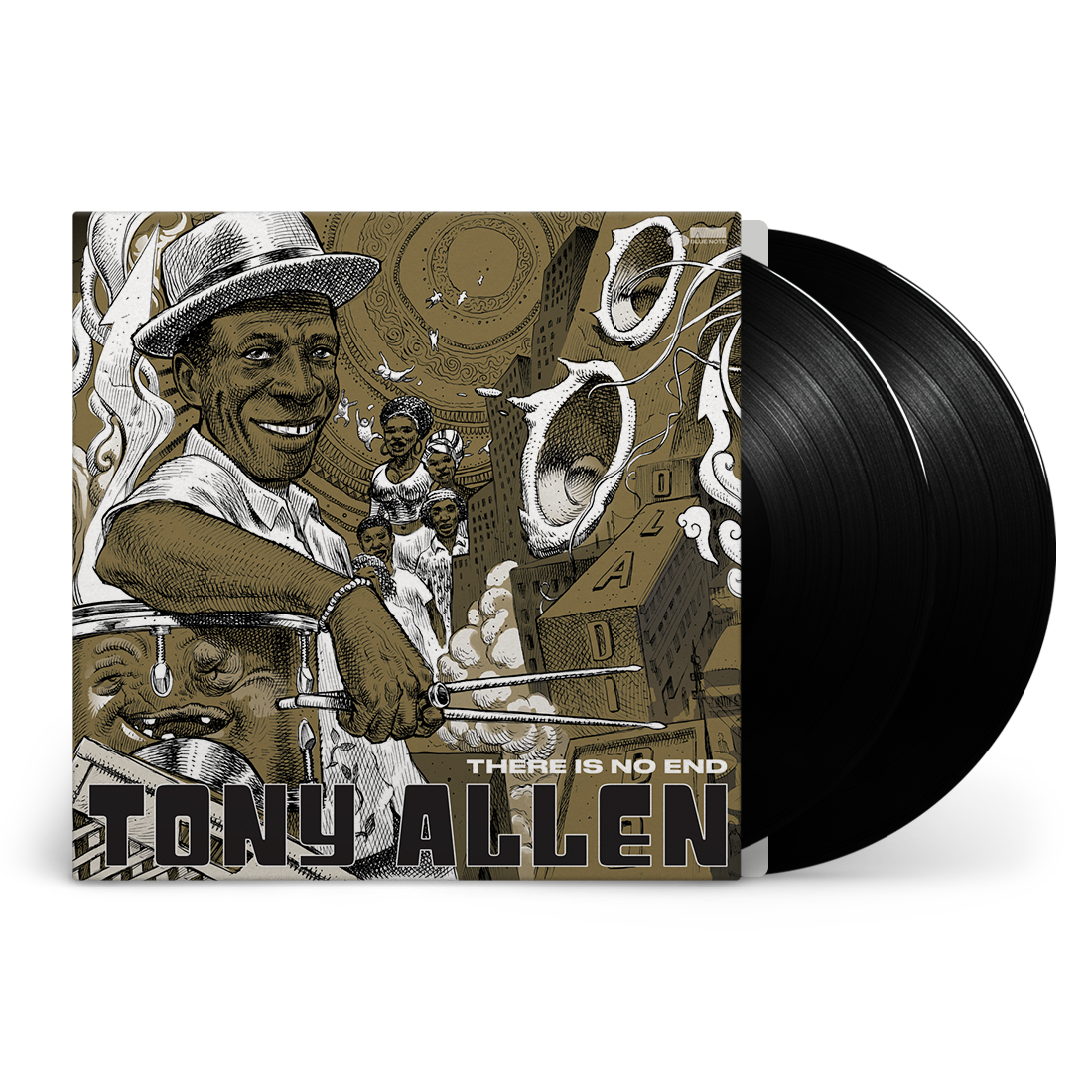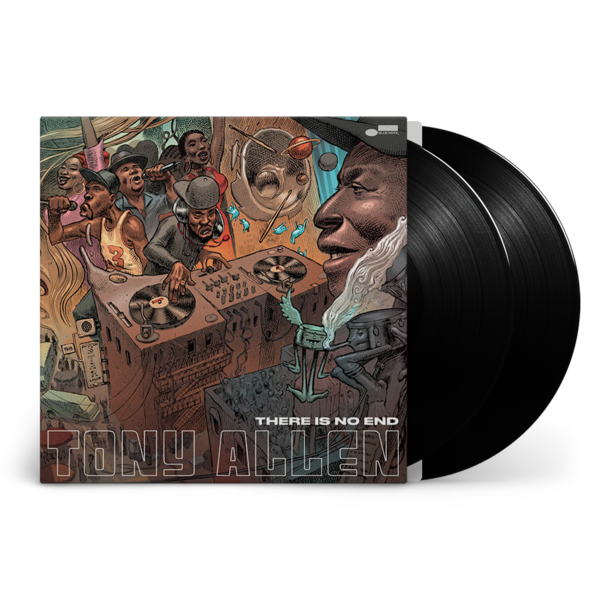 Tony Allen
Tony Allen - There Is No End (Blue Note)
£25.99
RELEASED: 7th May 2021
Format:  2 x Vinyl LP
Cat No:  0734547
Format:  2 x Vinyl LP (Indie Alternate Sleeve)
Cat No:  3541180

The wisdom of Tony Allen's words was as deep as his grooves, and these two sentences, which announce the dozen songs that follow, truly capture the spirit of There is No End. Tony's motivating concept and desire was to work with younger artists, and especially the new generation of rappers, and give them voice in a time of global turmoil when music has never been more important – not necessarily as a "weapon" for the future in the manner of Fela's violently political songs, but also as medicine to heal a fractured world today.

For all those who knew him, he was a deeply spiritual man whose life's mission was not just to create a new musical language, but to pass it on to subsequent generations. In thinking back on the incredible process of creating this album without Tony physically present to guide him, producer Vincent Taeger remarked that his friend and mentor "was a teacher without speaking... a drummer and a guardian, with a great artistic vision and that vision filled the songs even after he had left us." Ben Okri, like everyone else involved in this valedictory album, had a very similar experience, declaring in awe that "this man could have lived another 150 years and kept creating new worlds. He had become the master shaman of his art. He knew himself and his mind. He wanted the album to be open to the energies of a new generation... but like a great mathematician or scientist who found a code of for a new world, with just a few beats, he created this extraordinary canvas." Featured artists include Skepta, Sampa The Great, Lava La Rue, Danny Brown, Damon Albarn and many others.
TRACKLISTING:
2LP (12 Tracks):
1. There Is No End 
2. Rich Black - Featuring Koreatown Oddity
3. Coonta Kinte - Featuring Zelooperz
4. One Inna Million - Featuring Lava La Rue
5. Stumbling Down - Featuring Sampa The Great
6. Crushed Grapes - Featuring Lord Jah-Monte Ogbon
7. Gang On Holiday (Em I Go We?) - Featuring Jeremiah Jae
8. Mau Mau - Featuring Nah Eeto
9. Très magnifique - Featuring Tsunami
10. Hurt Your Soul - Featuring Nate Bone
11. Cosmosis - Featuring Ben Okri + Skepta
12. My Own - Featuring Marlowe